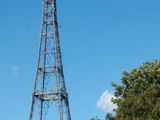 The era of analogue television services in the UK will come to an end next October as the final region makes the switch to digital, it has been announced.
Eighty years after the first experimental broadcasts went ahead, the old system of five analogue TV channels will end forever on October 24, 2012, when Northern Ireland becomes the final place to go digital.
Since the switchover began in 2008, millions of homes have been able to access digital terrestrial television (Freeview) for the first time, bringing extra channels and a clearer picture.
Many areas have also been served with high definition Freeview broadcasts, which
went live in December 2009 and are on-track to reach around 98% of the UK by October 2012
.
Announcing the end-date for the digital switchover, Digital UK chief executive David Scott said: "The analogue era was a defining period for TV but the fully digital age will be even better, with a greater choice of channels for viewers everywhere.
"I'm looking forward to October next year when we will have brought the benefits of digital to every corner of the country."
The first experiments in analogue television broadcasts started in August 1932, but the technology was not officially launched by the BBC until 1936.
Analogue TV has gone on to play an important role in society by providing coverage of various landmark events, such as the Moon Landings and classic programmes from Morecambe And Wise.
At the conclusion of the digital switchover in 2012, more than 15 million new viewers will have been brought into coverage of Freeview services, said Digital UK.
The project is also due to conclude at least £53 million under budget next year, with the expectation that the money will be diverted to fund rural broadband rollout and local television.
Northern Ireland will be the last analogue TV area to be switched off, connecting "virtually all" households to the digital signal, including "half a million viewers who cannot receive it now".