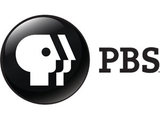 US public service broadcaster PBS has appointed Channel 4 to handle advertising sales for its new UK channel.
The 42-year-old broadcaster, which claims a larger audience in the US than CNN and HBO, will
start airing programming to British audiences next month on Sky
.
According to
The Guardian,
Channel 4 will act as the sales house for PBS UK, which will air science, history, entertainment and current affairs programming from November 1.
PBS UK general manager Richard Kingsbury said: "In the States, PBS is well-loved and trusted for its award-winning programming, so it was essential for us to select a company capable of delivering a high quality viewing experience throughout the ad breaks as well.
"There's an obvious fit between our two brands and we're delighted to be represented by Channel 4."
Channel 4's new sales director Jonathan Allan added: "In becoming their sales house we're helping bring the best public service programming from the US to a UK audience."
Allan also said that the deal reinforces Channel 4's position as the top UK sales house for public service content. The broadcaster already has a deal to handle sales for
UKTV
's portfolio of ten digital channels.
The PBS UK channel is a joint venture between PBS Distribution and Canadian-born entrepreneur and philanthropist David Lyons. PBS will hold the international rights to the majority of the channel's output and will license its brand for the project.
The channel will launch with a British TV premiere of
Prohibition
, the Ken Burns-directed three-part documentary series about the prohibition era in America.
Last week, PBS UK appointed branding agency Dunning Penny Jones (DPJ) to create the on-air look and feel for the channel, including all idents, reports
Campaign Live
.
DPJ has developed four colours to symbolise PBS UK programme genres - orange will show history; blue will denote current affairs and investigative journalism; green will depict science; and pink will stand for arts, culture and entertainment.
> PBS UK channel to be managed by Red Bee Media