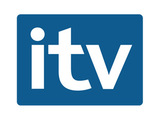 ITV has announced plans to buy Channel Television, the commercial TV broadcaster in the Channel Islands, in a move designed to consolidate the Channel 3 network.
The public service broadcaster has entered an agreement to buy Channel Television from its owner, the Yattendon Group, for an undisclosed fee.
Should competition authorities in Jersey approve the takeover, it would give ITV control of the broadcaster that has been on air since 1962 serving around 150,000 people in the Channel Islands.
The deal would also give ITV ownership of 12 of the UK's 15 Channel 3 franchises, leaving just STV's Scottish TV and Grampian TV licenses in Scotland, and the Northern Ireland franchise held by UTV.
In a short statement to the London Stock Exchange, ITV said: "ITV plc announces that it has entered into an agreement with Yattendon plc to acquire Channel Television subject to the approval of the Jersey Competition Regulatory Authority."
Alongside broadcasting to the Channel Islands, Channel Television makes money by providing legal compliance services for major ITV shows such as
The X Factor
and
Britain's Got Talent
.
Channel and ITV clashed in 2009 after media regulator Ofcom
fined the Jersey-based broadcaster £80,000 for serious breaches of voting regulations in ITV1's British Comedy Awards
.
On December 14, 2005, Channel TV allowed the production team to override viewer votes for the 'People's Choice Award' so that
Ant & Dec
's
Saturday Night Takeaway
got the prize rather than actual winner
The Catherine Tate Show
.
After ITV said that it had "a lack of confidence in the compliance procedures of Channel Television" and imposed a system of "double compliance", Channel TV
said that it was "dismayed that our colleagues in ITV have seen fit to call into question our record"
.
The broadcaster highlighted that in 2008, Ofcom described ITV as having a "completely inadequate compliance system" for many of its top shows, leading to a record fine of £5.68m for "seriously and repeatedly misleading its audience" on 86 occasions during a four-year period.