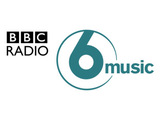 BBC 6Music has announced that it will revive vinyl on New Year's Day only.
The 'Alternative' radio station will use turntables for every song it plays next Sunday (January 1).
Station editor Paul Rodgers said: "In a world dominated by digital music, vinyl is a format still close to the hearts of many music lovers and increased sales demonstrate its enduring appeal."
Meanwhile, a spokeswoman for the station said: "Listeners can expect rare gems, insights and a few crackles and pops when digital goes analogue for one day only."
Presenters
Jarvis Cocker
, Guy Garvey, Andrew Weatherall, Richard Hawley and Cerys Matthews will decide which seven-inch singles are played. Guests include the Arctic Monkeys and Radiohead.
Most BBC and commercial stations phased out vinyl in favour of CDs in the 1990s, before more recently switching to the digital format.
> More music news