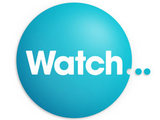 UKTV
has reported its highest-ever audience figures at Christmas 2011, closing a record-breaking year for the pay-TV joint venture between BBC Worldwide and Scripps Networks International.
UKTV's channels, including Watch, Dave and Good Food, held a 6.6% share of the TV viewing on Christmas Eve and a 5.1% share on Christmas Day, up 19% on December 25, 2010, according to data supplied by BARB.
Christmas Eve was UKTV's highest-rating individual day ever, with Watch, Dave, Gold and Yesterday accounting for around a 1% share of viewing. December 24 also saw Dave attract its highest-ever audience figures.
Gold, which mainly repeats classic comedies, was the fifth most-watched TV channel on Christmas Day, with a 1.8% share. The channel was buoyed by perennial Christmas favourites Morecambe and Wise, including new commission,
Morecambe & Wise: Greatest Moments
.
UKTV also held a 5.3% share of viewing on New Year's Day, up by 22% year-on-year.
Last August, Virgin Media
sold its 50% shareholding in UKTV to US company Scripps Networks International in a deal worth £339 million
.
Overall, UKTV enjoyed a successful year in 2011, including week 51 and 52 bringing its highest ratings, averaging a 4.8% and 5.3% share of the viewing audience respectively.
Combined, the network averaged a 5% share of viewing over the 52 weeks, up by a tenth on the previous year.
UKTV's flagship pay-TV channel Watch endured a rather difficult time following its launch in October 2008, including a chat show fronted by Richard & Judy being dropped after attracting rock bottom viewing figures.
However, the network found its feet last year, including
magic show Dynamo: Mission Impossible reaching nearly 1m viewers in its debut series
.