Gordon Brown has made a surprise intervention at the Leveson inquiry to deny that he had ever threatened to "destroy" Rupert Murdoch.
A letter from the former prime minister was submitted by his lawyers in response to evidence given to the inquiry by former
Sun
editor
Kelvin MacKenzie
last week.
MacKenzie alleged that Brown had called Murdoch at the time of the Labour conference in September 2009 after
The Sun
withdrew its backing for the party ahead of the 2010 general election.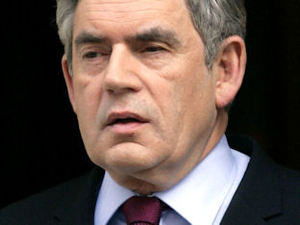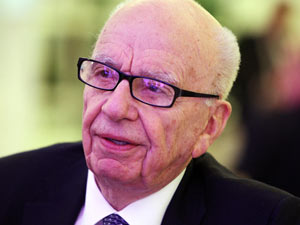 He said that a "furious" Brown "roared" at Murdoch for 20 minutes, before allegedly warning the media mogul: "You are trying to destroy me and my party. I will destroy you and your company."
Former editor MacKenzie also claimed that Murdoch himself was the source of his claims.
However, Brown's lawyers Reed Smith have now written to the Leveson inquiry to claim that the story is "completely untrue".
"Mr Brown has a clear recollection of the calls he had with Mr Murdoch when he was prime minister. He had no such conversation with him," said the letter, read out at the inquiry yesterday (January 16).
"The account is not an accurate reflection of events. The words attributed to him by Mr MacKenzie were not said by him."
The letter also noted that MacKenzie's statement was not tested "as to its reliability or credibility in the inquiry, yet the press reported it, and that evidence, substantially - as fact".
Press regulator the PCC ruled last November that
The Sunday Telegraph
was in breach of its rules because it presented a controversial anecdote about Brown as fact, when it should have asked the former prime minister for comment in advance of publication.
Brown is due to appear in person at the inquiry into press ethics and standards in the coming weeks as it examines the relationship between the press and politicians.
Murdoch is also expected to be called to give evidence at the high court inquiry, and he will surely now be quizzed on MacKenzie's claims over the conversation with Brown.
More Leveson coverage:> Daily Mirror phone hacking possible hidden, admits editor> Richard Desmond: Express vilified over McCanns coverage> Daily Mail receives 400 Pippa Middleton pictures a day> Hugh Grant suspects Mail on Sunday phone hacking> The Daily Telegraph paid source £150k for MPs' expenses story> Charlotte Church offered coverage deal to sing at Murdoch wedding