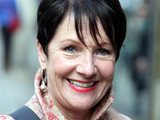 Broadcasters have been accused of negatively stereotyping young people and failing to do enough to represent older women on screen, according to a new BBC-commissioned report.
A survey conducted for the
Serving All Ages
report found that 40% of young people were dissatisfied with how they were portrayed on television.
The survey, conducted by NatCen Social at the end of 2011, showed that older people were concerned about "the amount of coverage of their age group rather than its portrayal".
However, there were widespread fears expressed over the "lack of middle-aged and older women on television".
Although there was plenty of coverage of young people on TV, much of this was viewed as "unduly negative" and seen to emphasis "risky behaviours". For example, young people are often shown as being 'disrespectful" and living "unproductive and vacuous lives".
"This portrayal is also perceived to result in potentially negative consequences for young people and can contribute to distrust between generations," said the report, which was commissioned by the BBC's Creative Diversity Network (CDN).
"It is also felt to risk creating unrealistic expectations and unattainable goals for young people."
Older people were perceived by many respondents as "having less air time on television than other age groups", but the coverage was viewed as "more balanced than for younger people".
While portrayals can sometimes be "mocking in tone and occasionally insulting", the respondents felt that it was "more likely than for young people to emphasise their positive contribution to society".
Negative portrayals of older people included a "perceived stubbornness to move with the times", and a tendency to "moan about things", tapping into old stereotypes about the age group.
However, the primary issue for people was the lack of older women on television, as nearly 40% of the survey participants across all age groups and genders felt there were too few on television. This was also an issue raised by the expert participants surveyed.
The report comes just a year after former
Countryfile
presenter Miriam O'Reilly
won a landmark ageism case against the BBC after she was sacked from the rural affairs show when it moved to BBC One primetime
.
Viewers surveyed in the report accused the media of being "insulting" and "out of step" with the ageing population in modern Britain.
"There is some concern about the way different ages are sometimes at best presented as slightly humorous but exaggerated caricatures, and at worst as negative stereotypes," concluded the report.
Industry experts have now called on broadcasters to develop imaginative and creative ways to challenge existing stereotypes, without being "formulaic".
BBC director general
Mark Thompson
, who
took over as chair of the CDN in January 2011
, said: "There are lessons here for the BBC and the rest of Britain's broadcasters. It is young people who are most concerned with the way they are portrayed and we need to look at this.
"But we should also note the concern, expressed by older people generally, about the need for greater visibility for older women. While of course there are many older women presenters and actors across our airwaves, this is something that needs to be addressed."
Speaking to
The Guardian
, O'Reilly said that there was a "strong concern" among viewers about the lack of middle-aged and older women on television.
"There is an entrenched view in television that viewers only want to see young faces," she said.
"It is an outdated notion. Viewers want to see all ages represented. This report is a clear message to programme makers and they have to start listening.
"Since I won my ageism claim against the BBCm there has been an acceleration in the number of older women on TV, but we are only seeing a token amount in primetime and we have got to see more."