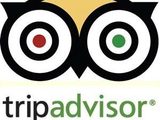 TripAdvisor has been rebuked by the UK's advertising regulator after it was found that "trusted" reviews on the travel site could not actually be verified as coming from real travellers.
The Advertising Standards Authority (ASA) has ordered TripAdvisor to rewrite some of its marketing claims after ruling that consumers could be fooled by fraudulent posts purporting to be user-generated reviews.
However, TripAdvisor described the ruling as a "highly technical view" of certain copy on its website "that was used in a limited capacity".
The ASA received complaints from online reputation firm KwikChex and two hotels over the claim "reviews you can trust" on the TripAdvisor UK website.
TripAdvisor, which was spun off from Expedia Group last year, claimed that users could read more than 50 million "honest travel reviews" of hotels and places to visit.
But the complainants said that the claim was "misleading", as they understood TripAdvisor "did not verify the reviews on their website and therefore could not prove that the reviews were genuine or from real travellers".
The ASA noted that reviewers on TripAdvisor were asked to sign a "declaration" that their post was a "genuine opinion" of the hotel, thus stating that they "had no personal or business affiliation" with the business, or an incentive to promote it.
It also acknowledged the "advanced and highly effective fraud systems" used on the site to monitor suspicious activity
However, the watchdog said that reviews could be placed on the site "without any form of verification" and so "it was possible that non-genuine content would appear on the site undetected".
"We noted that TripAdvisor allowed hoteliers a 'right of reply' to critical or negative reviews posted on the site and that they believed that users of the site had a healthy scepticism as a result of their experience of review sites more generally," said the ASA.
"However, we did not consider that consumers would necessarily be able to detect and separate non-genuine reviews from genuine content, particularly where a hotel or other establishment had not received many reviews, and nor did we consider that a hotelier's response in itself would go far enough to alert consumers to, and moderate, non-genuine content.
"Because we considered that the claims implied that consumers could be assured that all review content on the TripAdvisor site was genuine, when we understood that might not be the case, we concluded that the claims were misleading."
The ASA warned TripAdvisor not to claim or imply in future that all the reviews on its UK website were "from real travellers, or were honest, real or trusted".
Following the ruling, the TripAdvisor.co.uk homepage now contains no reference to the word "trust", instead describing the service as "the world's largest travel site".
In a statement, the company's management said: "We have confidence that the 50 million users who come to our site every month trust the reviews they read on TripAdvisor, which is why they keep coming back to us in increasingly larger numbers to plan and have the perfect trip."
> Groupon to be investigated by Office of Fair Trading over advertising
> More media news