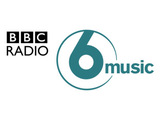 Digital radio stations BBC 6 Music and Radio 1Xtra have both posted record listening figures for the final three months of 2011, according to the latest official data.
6 Music has sustained its steady rise in popularity ever since the station was
saved from the axe under BBC cost-cutting plans in 2010 following a campaign by listeners and fans
.
The digital-only station, launched in 2002 and now home to
Lauren Laverne
, Jarvis Cocker and Huey Morgan, had a weekly reach of 1.44m people in the three months to December 18, up 27% on the same period in the previous year. 6 Music had an audience share of 1.2%, according to new RAJAR data.
Fellow digital network BBC Radio 1Xtra, also launched in 2002, posted its own record audience figure, attracting 1.02m listeners over the three months, up 25% year-on-year and marking the first time that the station has ever topped 1m.
Radio 4 has remained immensely popular, adding half a million listeners over the course of last year to reach a weekly audience of 10.83 million, close to its record quarterly reach of 10.85m.
The station's flagship
Today
programme now has 7.15m people tuning in each week, up from 6.63m last year and 6.76m in the previous quarter.
Radio 4's new digital sister station Radio 4 Extra attracted 1.55m listeners during the quarter, an increase of 65% on last year's 941,000, when it was Radio 7.
"Radio is in rude health and these figures illustrate the value listeners place on high quality broadcasting," said Tim Davie, the director of BBC Audio & Music.
"Radio 4 goes from strength to strength and proves once again that distinctive, intelligent output and broad appeal are not mutually exclusive,
"6 Music and 1Xtra are unique stations which are establishing loyal and ever-growing audiences. Their record listening figures are a fitting tribute as they celebrate 10 years on air."
On Radio 1,
The Chris Moyles Breakfast Show
attracted 7.24m listeners, up from 7.16m in the previous quarter, but down from 7.45m in the same period in 2010.
Chris Evans fared better on Radio 2, after his breakfast show held 8.86m listeners during the final quarter of 2011, flat on the previous three months and up from 8.72m in the previous year.
> Chris Moyles loses more breakfast show listeners
Overall, Radio 1 captivated 11.67m listeners aged 15 and above during the quarter, up from 11.42m in 2010, but a slump on the 11.85m in the previous three months.
Radio 2 racked up 14.27 million listeners, up to 13.94m in 2010 but down from 14.31m in the previous three months. However, its audience share was 16.3% compared to 16.2% in Q4 2010 and 15.9% last quarter.
Classical music station Radio 3 had a weekly reach of 2.1m listeners, compared to 2.05m last quarter and 2.22m last year. The network's share was 1.3%, up from 1.1% last quarter and 1.2% last year.
BBC Radio 5 live posted a combined reach with sister station 5 live Sports Extra of 6.34m listeners, up from 6.43m last quarter, but well down on the record 7.21m in the final quarter of 2010, when the station was boosted by coverage of The Ashes. Share for Radio 5 live (inc. sports extra) was 4.4%, compared to 5.5% in the previous year.
The BBC Asian Network saw its audience share slip to 472,000 from 507,000 in the previous quarter, while BBC World Service posted a UK reach of 1.39m, down from 1.46m the previous year.
According to RAJAR data from September 19 to December 18, all BBC Radio stations had a weekly reach of 34.94 million people, up marginally on the 34.51m in 2010 and 34.86m last quarter. The BBC had a share of 55.5%, against commercial radio's 42.4% and 32.82m overall weekly reach.