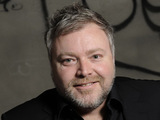 Kyle Sandilands
' most recent on-air scandal has apparently not affected his Austereo company, according to his bosses.
The controversial Australian presenter
lost a number of his show's sponsors
when he launched a
verbal tirade
aimed at a female journalist last year, calling her a "fat slag" and threatening to "hunt her down".
Southern Cross Austereo
bosses, however, have now insisted that there has been no lasting financial impact from the mass advertising walkout.
Chief executive Rhys Holleran told
AAP
: "From a trading perspective, whilst not helpful, its impact overall has not been material. We are not going to give details on exact numbers, nobody quite knows what the exact number is."
> Kyle Sandilands under investigation after radio tirade
> Kyle Sandilands bosses at Austereo react to sponsor boycott
Radio ratings published last month indicated that Sandilands and his co-host Jackie O had suffered a 1.1% drop in listeners in the first survey period of the year.
Holleran said: "Would we have preferred to have not lost the revenue? Yes, we would have. But I think we are progressing okay."
Brian McFadden recently
sparked concern
when he suggested that Sandilands could be suffering from depression. After Sandilands
was criticised
for taking a lot of sick days, McFadden said: "[He's] been really down. I think everything's getting on top of him. He's just not a happy camper at the moment."
> Kyle Sandilands linked to aspiring model Rochelle Fox?
> Kyle Sandilands's 'Australia's Got Talent' job under threat?