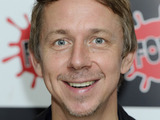 Gilles Peterson
is to join BBC 6 Music next month to present a new show as part of a shake-up of the digital station's schedule.
From April 7, renowned DJ Peterson will host the new programme every Saturday from 3pm to 6pm. Produced by indie Somethin' Else, the show will cover a variety of musical genres, including soul, jazz, hip hop, and dance.
Peterson, who
left Radio 1 earlier in 2012 after 13 years at the station
, said that he feels "extremely lucky and privileged" to be joining 6 Music.
He added: "The level of music appreciation by the presenters and listeners is really exciting for me and I'm sure there's much I can learn to aid me and continue the journey I've been on since my pirate radio days. I feel like I'm coming home before I've even been there."
In other changes to the 6 Music schedule, comedian Jon Holmes moves to Saturday mornings for a 12-part series that will 'inflict' his "irreverence, music and mischief on an unsuspecting new audience". Holmes moves to the 10am to 1pm programme from his previous 4pm to 7pm slot
Liz Kershaw will continue to handle Saturday lunchtimes from 1pm to 3pm with a selection of eclectic music and guests, but
The Craig Charles Funk and Soul Show
moves forward one hour to 6pm to 9pm.
From 9pm, Tom Robinson will host a new three-hour show featuring songs found online and vintage classics from his record collection.
His interactive show,
Now Playing @6Music
, will move to Sunday evenings from 6pm to 8pm from the current 7pm-10pm slot on Friday nights, which will be taken by Tom Ravenscroft from April 6. Ravenscroft will move slightly up the schedule on Friday evenings.
"Having banged the drum for BBC Introducing in the middle of the night for the past four years, I'm seriously chuffed to be bringing new artists - and old favourites - to a much bigger audience in this prime slot on Saturday nights," said Robinson.
Radio 6 Music controller Bob Shennan added: "I'm sure these changes will enable us to continue the growth of the reach and distinctiveness of 6 Music."
Other changes include the
6 Mix
moving from Sunday nights to Friday nights, from 10pm to midnight. Don Letts will have his show consolidated into a two-hour chunk from midnight to 2am on Sunday nights and Stuart Maconie's
Freakzone
moves to 8pm to 10pm on Sunday evenings.
"Sunday nights is the perfect berth for the good ship Freak Zone with only the slightest of changes to your weekend schedule," said Maconie.
"By 6pm the sun will be well over the yardarm too, so you can enjoy the most bracingly eclectic show in radio with something just as strong and heady."
This week, 6 Music is
celebrating its tenth anniversary with a series of concerts in London
, featuring the likes of Super Furry Animals frontman Gruff Rhys, John Lydon's Public Image Limited, Graham Coxon and Laura Marling.