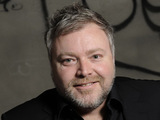 Kyle Sandilands
has been labelled "deeply derogatory" for his comments about a female journalist last year.
The Australian radio personality
called the reporter
a "fat slag" and threatened to "hunt her down" after she criticised his television show.
He was investigated by the Australian Communications and Media Authority (ACMA)
, and the organisation revealed its verdict today (March 27).
The ACMA said that Sandilands' comments were "offensive" and definitely breached the Commercial Radio Codes of Practice. It has now taken steps to prohibit 2DayFM from broadcasting any indecent content in the future.
ACMA chairman Chris Chapman said in an
official statement
: "The Authority found the comments by Mr Sandilands deeply derogatory and offensive and, in all the circumstances, a licence condition is the appropriate response."
Sandilands has reportedly now been instructed about the "sort of remarks that are unacceptable". If he or the radio station fails to comply, the ACMA may suspend 2DayFM's licence or impose further prohibitions.
Earlier today, an Austereo
colleague of Sandilands was reprimanded
for making controversial comments and posting inappropriate photos on various social networking sites.
> Kyle Sandilands to "burn everyone" with autobiography
> Kyle Sandilands to be 'reined in' with red light warning on radio