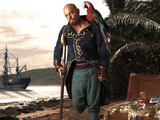 Sky
has confirmed plans to make a "multi-million pound" investment in commissioning more feature-length British films for television, as it seeks to prove its credentials as a backer of homegrown talent.
The satellite TV giant said that the funding will be primarily directed at two "distinct and complementary" strands - new movies for family audiences to be shown on Sky Movies, and new documentary films for Sky Atlantic.
Newly commissioned films are expected to air on Sky from 2013, and the investment forms part of Sky's commitment to backing UK-produced content, including
a pledge to increase its annual spend to £600m by 2014
.
Buoyed by recent ambitious projects such as
Treasure Island
and
Neverland
, Sky wants to invest in more feature-length films aimed at the whole family over the next five years.
Sky said that new productions are already in development, but Sky Movies is seeking submissions for further projects featuring "cinematographic quality content". Any green-lit projects would have budgets of around £5m and air on Sky Movies from 2013.
In a bid to transform Sky Atlantic into a channel to rival BBC Four and More 4, Sky wants to increase the factual content on the channel with a new primetime strand in early 2013.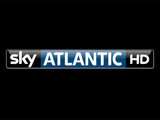 The strand, presumably similar to More 4's acclaimed
True Stories
series of feature-length documentaries, will feature up to 12 peaktime films on Sky Atlantic and "form the backbone of the new documentary slate".
Sky wants Sky Atlantic to become the "home of gold standard documentary films", and so is calling for bold ideas from production companies.
Any commissioned projects will be exclusive to Sky platforms, premiering first on Sky Movies and Sky Atlantic, before launching on Sky Anytime video on-demand and the Sky Go multiplatform service.
Sky chief executive Jeremy Darroch said that the satellite TV giant wants to further build its "capability and credibility" in creating British programming that "resonates" with pay-TV customers.
"I'm very encouraged by the progress we've achieved so far, particularly in original comedy and drama, but we're only at the start and we're determined to raise our ambitions again and keep improving," he said.
"We see a real opportunity in British films, where we've already invested millions in three feature-length productions with Sir
David Attenborough
.
"Now we intend to green light more family films for Sky customers and help more of the best documentary makers to bring the films they most want to make to the screen. This is an ambitious plan that will bring benefits to the wider creative industries as well as to Sky and our customers."
Yesterday, Sky
announced plans to add more value to Sky Broadband subscriptions by offering free access to a UK network of WiFi hotspots
via its The Cloud subsidiary.