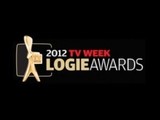 The
Herald Sun
has apologised for publishing the winner of the 2012 TV Week Gold Logie before the result was officially announced.
The newspaper issued a statement saying sorry for naming Gold Logie winner
Hamish Blake
around two hours before the presentation of his award was broadcast on the Nine Network. Blake later admitted that
he had no idea the news had leaked out early
.
An excerpt from the
Herald Sun
statement read: "The
Herald Sun
regrets that, due to an internal error involving publishing protocols, we effectively named the Gold Logie winner ahead of time last night. We apologise and hope it did not ruin viewers' overall Logies experience."
Adding that the story was not published on the newspaper's website or on its official Twitter page, the statement explained that when the story was scheduled to be published after the end of the embargo, it was available for indexing by
Google
.
"In effect, a page that was meant to be hidden, that was never intended to see the light of day until after an embargo was lifted at 12 midnight, was inadvertently published to the web and became searchable via Google," the statement continued. "A story does not have to appear on our website to be available to search engines."
The newspaper also added that it "did not intend to imply any error on Google's behalf" with its initial response to the incident and added that "the error was certainly accidental in that there was no deliberate intention to break the strict Logies embargo".
> Logie Awards 2012: Winners and nominees in full