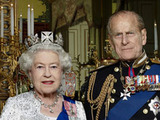 Broadcasting unions have warned that the BBC's coverage of the Queen's Diamond Jubilee celebrations in early June could be disrupted by strike action, after they rejected a "derisory pay award" from the corporation.
The National Union of Journalists, Unite and Bectu said that they are today balloting their members at the BBC for potential industrial action.
They said that union members are frustrated at the BBC's "refusal" to negotiate on its 2012 pay offer of a 1% rise, subject to a minimum increase of £400.
BBC bosses are also said to have written to staff to inform them that the pay change will be implemented from June rather than August as planned.
The unions want a pay increase of 2%, subject to a minimum increase of £1,000. They have justified this "modest claim" by saying that BBC staff salaries have fallen 8% behind inflation since 2007.
The Jubilee celebrations are due to go ahead on the four-day bank holiday weekend beginning June 2, including the Thames pageant on June 3 and the BBC's Diamond Jubilee concert at Buckingham Palace on June 4, which is due to feature stars such as
Sir Paul McCartney
, Kylie Minogue, Stevie Wonder and Elton John.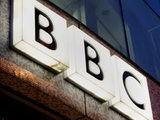 The unions have served notice of a strike ballot with a planned balloting period beginning on April 30, and concluding on May 21. If it gains sufficient support, a strike could be called for June, potentially causing major headaches for the corporation.
Alongside the Jubilee, a strike could also hit coverage of other events in June, including Euro 2012, the Wimbledon tennis championships, the British Grand Prix and the British Open golf tournament, along with the London Olympics, starting on June 27.
Michelle Stanistreet, NUJ general secretary, accused the BBC of making "no attempt at genuine negotiation" in the talks, and said that the dispute is not just about pay.
"It is about the BBC's failure to negotiate on a range of issues affecting our members. This includes the failure of the BBC management to properly implement a re-deployment scheme that was agreed in autumn," she said.
"This has left us with members needlessly facing compulsory redundancy. There are jobs these members could go to, but the BBC is failing to fulfil its part of the bargain."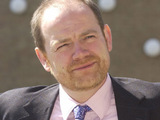 Bectu general secretary Gerry Morrissey added: "By going over the unions' heads and increasing our members' salaries before negations are concluded, the BBC is very helpfully placing a down-payment in our members' pockets to help them through the forthcoming Jubilee strike.
"This is an act of poor faith. It adds injury to the insulting pay offer. The BBC had actually asked us to consult members and had scheduled a meeting on pay with us for next week.
"We had informed them that a direct offer of 1% would be seen as a hostile act by the joint unions. We now have no option but to call a strike ballot at the earliest opportunity."
The BBC is currently facing major spending cuts as part of the new licence fee settlement agreed with the government in late 2010. Around
2,000 jobs are to go
as part of BBC director general Mark Thompson's Delivering Quality First initiative, which aims to save around £800m.
In response to the strike ballot at unions, a BBC spokesman said: "This year we have decided to implement the pay increase early as a small way of recognising the hard work that is going on across the BBC in implementing the savings we need to make and meeting the challenges we face in 2012.
"We are very disappointed that the unions have decided to ballot their members about taking industrial action. The economic climate remains tough for everyone and this action will not change our circumstances."