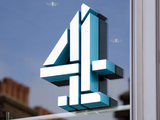 A Channel 4 News team, including foreign affairs correspondent Jonathan Miller, has been deported from Bahrain following their arrest in the country at the weekend.
Miller, his cameraman Joe Sheffer and producer Dave Fuller were detained yesterday evening while attempting to film a small demonstration in a village.
Their driver, named Ali, and the activist Dr Ala'a Shehabi were also arrested, says a
report on the Channel 4 News website
.
Bahrain authorities released the group last night. Miller said that the three Channel 4 News employees were taken to Bahrain airport at "breakneck" speed in a police van to be deported to the UK.
British Airways refused the group permission to enter a plane as their documentation was "not in order", and so they were instead put on a flight early this morning.
Dr Shehabi, an economics lecturer who has been a high-profile campaigner against the ruling family in Bahrain, was reportedly released some seven hours after being taken into custody.
Miller said that he had been arrested as his team had been operating without official accreditation in the country.
He claimed that the authorities had behaved 'aggressively' towards them, including the driver Ali being "assaulted" by police.
"So when we were caught filming a planned demonstration in one of the Shia villages, they have not been particularly pleasant. They've been very aggressive towards me, my crew and driver and Dr Ala'a Shehabi, a prominent human rights activist," he said.
"We were actually heading back to where we were staying to edit the piece we'd compiled for tonight - we'd met villagers in a Shia suburb off the main city, who were demonstrating night after night."
A Channel 4 News spokesperson said: "We are pleased to confirm that our team is safe and on their way back to the UK.
"We also have confirmation that the team's driver - who they saw assaulted by Bahraini authorities, and human rights activist, Dr Ala'a Shehabi, have also been released."
The team was in the Gulf state as tensions heightened for the controversial staging of the Grand Prix. Dr Shehabi and others had
attempted to lobby F1 boss Bernie Ecclestone to postpone the race
, but it went ahead and passed off without any major incidents, as security was heightened surrounding the circuit.
In a tweet this morning, Miller wrote: "Channel 4 three finally being deported aboard a non-British airline. Goodbye Bahrain. I met some lovely people but not many were cops."
> Formula One website targeted by Anonymous in Bahrain GP protest