7
Media News
Airport joke threat Twitter case to be heard again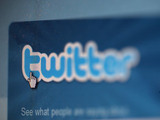 Paul Chambers, the man who posted a message on
Twitter
joking that he intended to blow a UK airport "sky high", must have his case heard again, it has been confirmed.
The 27-year-old, from Doncaster but now lives in Northern Ireland, was convicted in May 2011 of sending a "menacing electronic communication".
On his Twitter page, Chambers had posted: "Crap! Robin Hood airport is closed. You've got a week and a bit to get your s**t together otherwise I'm blowing the airport sky high!!"
After being found guilty at Doncaster Magistrates Court last year, an initial appeal was dismissed, leading Chambers's legal team to escalate the challenge to the High Court.
Today, a two-judge Divisional Court of the High Court has ordered a new hearing to go ahead, after being unable to reach an agreed decision on the so-called "Twitter Joke Trial".
David Allen Green, the lawyer representing Chambers, said that a date has not yet been set for the second hearing.
"A split divisional court is exceptional, and it appears that this may be only the second time it has happened this century," he added.
A campaign in support of Chambers has attracted various high-profile Twitter users, including
Stephen Fry
, Graham Linehan and Al Murray. A support fund has also been established to help pay for his legal fees as he fights the case.