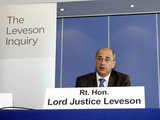 David Cameron
, Nick Clegg, George Osborne and Gordon Brown have all been called to appear before the Leveson Inquiry next week, it has been confirmed.
The inquiry into press ethics and standards is currently investigating the perceived 'cosy' relationship between politicians and the media, particularly newspapers.
Cameron will be the only witness on Thursday (June 14), according to the Leveson Inquiry website.
The prime minister will most likely face questions over his decision to appoint Jeremy Hunt to oversee News Corporation's proposed takeover of Sky, despite the culture secretary's "sympathy" for the bid being well known.
Cameron is also expected to be quizzed on the decision to hire ex-
News of the World
editor Andy Coulson as his director of communications, as well as his contact with News Corp boss Rupert Murdoch.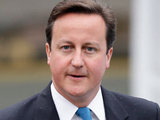 Chancellor George Osborne will appear on Monday (June 11), along with former prime minister Gordon Brown.
Deputy prime minister Nick Clegg will give evidence to the inquiry on Wednesday (June 13), as well as Scottish National Party leader Alex Salmond, who has also faced accusations over his relationship with Murdoch.
On Tuesday (June 12), former Tory prime minister Sir John Major, current Labour leader Ed Miliband and deputy leader Harriet Harman will give evidence to Lord Leveson.
> Labour to force Commons vote over Jeremy Hunt
> David Cameron: Jeremy Hunt acted wisely in Sky bid
> Rupert Murdoch: I have never asked a prime minister for anything