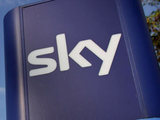 The government should review the UK media landscape "every four or five years" to check that there is a plurality of voices, and this review should include the BBC, a new report by Ofcom has said.
Alongside the BBC, Ofcom also wants online news to be included in the periodic review, which would aim to prevent media firms from becoming too dominant through organic growth.
However, the regulator has ruled out the possibility of setting absolute limits on the level of UK media share any one organisation can hold.
Last year, culture secretary Jeremy Hunt
asked Ofcom to investigate current media plurality rules
following the bid by
Rupert Murdoch
's
News Corporation
to acquire the whole of Sky.
Hunt asked Ofcom to help investigate the takeover as he fulfilled his "quasi-judicial role" of reviewing the £8bn bid at it progressed in 2010 and 2011.
There were concerns that bringing together News Corp's UK newspapers and the Sky satellite broadcasting operation could create an overly dominant media player in Britain.
News Corp ultimately dropped the bid following pressure from the phone hacking scandal at the
News of the World
, but Ofcom warned Hunt that current media plurality rules were not fit for assessing such situations going forward.
This was particularly because the current framework allows for media plurality reviews to be launched only in the case of a major mergers or acquisitions, meaning any companies that become dominant via organic growth are not covered.
In a report today, Ofcom told Hunt - who has
been criticised over his own impartiality in reviewing the Sky bid
- that the "best approach" to assessing media plurality would be to launch a "periodic review every four or five years".
"We do not believe reviews should be triggered by metrics or complaints, nor do we believe there should be scope for discretion to trigger a review between the fixed periodic reviews," said Ofcom.
The regulator also mooted the concept of an "exit trigger", which would involve a plurality review should a major news organisation pull out of the market. Somewhat ironically, the last major news source to fall out of the market was the
News of the World
.
But Ofcom warned that mechanisms must be in place to ensure the market is not subject to "continuous review", while it also has to be determined whether the existing merger process should be sit within the new framework.
Ofcom said that a plural news market would feature a diverse range of news voices; high overall reach and consumption with consumers "actively multi-sourcing"; competition to spur innovation; economic sustainability; and no single organisation having too large a share of the market.
The regulator has backed a request from News Corp that the BBC should be included in the review of media share in the UK.
According to research conducted by Ofcom last year, if News Corp had completed its takeover of Sky, the enlarged group would have had a 22% "share of reference" for UK news consumption across newspapers and television. But that would still lag far behind the BBC's 37%.
BBC News output is consumed by 81% of Britons every week, said Ofcom, whereas a merged Sky and News Corp operation would have reached only 51% of the population.
In its report today, Ofcom said that the BBC has a "leading position" in television, radio and online reviews, and so should be included in any plurality review.
However, the regulator said that the BBC's current control over news consumption does not require a review in itself, and any investigation should be run by the BBC Trust.
"On the basis of a new proposed plurality regime involving periodic reviews, with the BBC included in such reviews, there is no separate need for the BBC's position itself to trigger a review," said Ofcom.
"Given the BBC's significant presence in news, and the pressures it faces to consolidate its newsgathering operations in order to deliver savings, we recommend the BBC Trust assesses the BBC's contribution to plurality, both internal and external, and considers establishing a framework for measuring and evaluating this periodically."
In response, a BBC Trust spokesman said: "The existence of the BBC adds to plurality in UK journalism, and the public overwhelmingly trust its news output.
"In a period of cost-cutting, our immediate priority is to sustain the quality and impartiality of BBC News and we agree that will require a variety of different programmes for different audiences and the broadest possible range of voices and opinions.
"We will examine this closely over the coming period, and that will help us to decide whether any more regular evaluation of the BBC's contribution to plurality is required in future."
> Ofcom boss Ed Richards applies for BBC director general job
Alongside the BBC, Ofcom recommended that online news should be included in the media plurality review as it is a fast growing sector.
"Online news, in a wide variety of forms, is used by a significant and rapidly growing proportion of the UK population. It is a dynamic and diverse sector. Online should be included in a plurality review," said Ofcom.
Hunt had asked the regulator to asses whether it was "practical or advisable" to set an absolute limit on news market share for any one organisation. This could have resulted in caps or prohibited transactions.
Ofcom said that a prohibited share would "provide the clarity of a simple binary rule", but noted that this approach creates the risk of not being able to properly assess issues of commercial sustainability or market innovation.
Currently, media owners are subject to the 20/20 rule, which prevents an organisation with more than 20% of a national newspaper from holding 20% or more in a Channel 3 licence (ITV, STV and UTV).
Ofcom said that the case for removing or retaining this rule "needs to balance the benefits of clarity and certainty on the one hand versus flexibility on the other". This would be decided by MPs, not Ofcom.
Hunt and Parliament will now have to decide whether to take on board Ofcom's recommendations, as well as consider how media plurality rules should be approached in the future.
Ofcom's report was also submitted earlier in the month to the Leveson Inquiry, which is currently reviewing media ethics and standards in the wake of the hacking affair.
Separately, Ofcom is also reviewing whether Murdoch's News Corp is 'fit and proper' to hold a UK broadcasting licence for Sky,
potentially putting its 39.1% stake in the company at risk
.