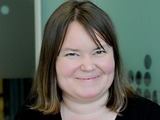 Cheryl Taylor is to leave the BBC's Comedy department to become controller of the CBBC channel, it has been announced.
Currently the BBC's controller of comedy commissioning, Taylor will join CBBC as replacement for Damian Kavanagh, who has left to join Channel 4 as head of features and factual formats.
She is already based at BBC North in Salford, to which the Children's department relocated last year.
In 2009, she became the BBC's first genre controller outside of London and her comedy commissions have included
Twenty Twelve
,
Miranda
,
Rev
,
Mrs Brown's Boys
and the forthcoming
Citizen Khan
.
Prior to joining the BBC, Taylor was head of comedy at Hat Trick Productions and spent time in the comedy department at Channel 4.
Taylor, who will oversee an annual content budget of around £78m at CBBC, said that she felt "very privileged" to take up the new post.
She described CBBC as a "leading light" in children's TV, as it remains the most watched channel among 6 to 12-year-olds, attracting nearly 40% of that audience.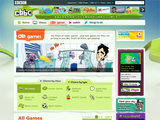 "I feel very privileged to be moving from a brilliant job in comedy to an equally fabulous one at CBBC," she said.
"The channel is a leading light in the world of children's television and generates imaginative and inspiring shows with the very highest creative standards.
"I look forward to collaborating with our dedicated and passionate teams both in-house and the indie sector and building on their great work to date."
Joe Godwin, the director of BBC Children's, added: "I'm delighted to welcome Cheryl to the department.
"She'll bring so much commissioning and production experience, from the BBC and the indie sector, to the CBBC role - one of the most exciting and important commissioning roles in children's media."
Under the BBC's current cost-cutting drive, children's programmes will be
removed from BBC One and BBC Two after the digital switchover is complete
.
That decision caused controversy among viewers, but the BBC claims that it is justified because all households will be able to receive CBBC and pre-school counterpart CBeebies after the switch to digital TV.
The BBC Children's department must achieve annual productivity savings of £5 to £10m during 2013 to 17, but the unit will get an additional £3m in funding to boost its
growing digital output
.