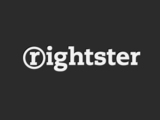 Rightster, the cloud-based online video provider, has announced the launch of its own studios to finance and produce online programming, ranging from viral videos to original series.
Rightster Studios will offer advice on video production, distribution, marketing and monetisation for the creation of a "new wave of online shows".
The studios will work with everyone from independent viral video producers to traditional production houses and large news organisations, such as ITN.
Rightster feels that it is in a "unique position" to offer the studio service due to its background in online video distribution, particularly its work as a YouTube partner.
The studios service will work with programme makers to determine their best strategy for distribution, marketing and monetisation.
It will launch initially in London, but with further facilities planned in New York, Singapore and Los Angeles.
Programme makers will begin working with Rightster Studios on an invitation basis, but this will open up to applications in October.
Damian Collier, the founder and chief executive of original programme producer Viral Spiral Group, said that the new studios will help indies to "create entirely new shows that we already know have an audience, are fully funded, and have a proven distribution and monetisation system".
He added: "For example, at Viral Spiral we are currently working with many producers of original made-for-web content, such as 'Charlie Bit Me' and 'Fenton', and so we are looking forward to working with Rightster Studios to enable our clients to extend their viral video brands with original programmes."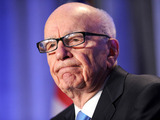 Rightster has previously worked with ITN Productions to stream live coverage of key events, such as the
appearance by Rupert Murdoch at the Leveson Inquiry earlier in the year
.
ITN Productions managing director Mark Browning described the move as an "exciting new development", and confirmed that the news provider was "in discussions with Rightster Studios about delivering compelling and popular shows for online audiences".
He added: "Our expertise in this area and unrivalled track record of producing online content across multiple genres means that we have a strong pipeline of material for this important online platform."
Rightster founder and chief executive Charlie Muirhead said that the studios would create a new way to fund programmes beyond the linear TV channels and traditional broadcasters.
"Linear channels don't exist online, meaning it can be very hard to forecast the interest, audience, and therefore the revenues for a new show," he said.
"The lack of financial support and the risk involved to date has created a bottleneck, preventing new talent and original programming from reaching its audience online, which is why we have launched Rightster Studios.
"With Rightster Studios we want to bring together our expertise in a new way to simplify this process for online video producers, providing the finances to underwrite the production costs, shouldering the risk for companies, and ultimately unlocking the untapped revenue potential of original programming.
"With this launch we are taking the first step towards uncovering the next hit series and producing innovative, high-quality programmes that wouldn't otherwise have been made."