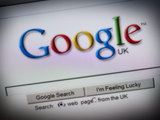 Websites offering illicit streams of live television are the fastest-growing area of online piracy, according to a joint report by
Google
and PRS for Music.
The study analysed a sample of 153 sites "believed to be significantly infringing copyright" to see the business models that are most commonly used by providers.
It discovered six areas of core activity - Live TV Gateway, Peer-to-Peer (P2P) Community, Subscription Community, Music Transaction, Rewarded Freemium and Embedded Streaming.
Despite previous focus on music and film piracy online, the report warned that Live TV Gateway - involving sites offering links to streams of live free-to-air or pay-TV channels - is the "fastest-growing segment".
The report found that two thirds (67%) of these sites were funded by advertising, but they also tended to solicit donations from users to support their business model.
P2P Communities, the second fastest-growing segment, were even more dependent on advertising for their income, with 86% of sites needing ad money to survive, said
Google's report
.
Overall, the majority (86%) of services were found to be reliant on advertising from companies "outside of the mainstream" for "significant sources" of their revenue.
The sites also supported direct payments from users for content and services, often seemingly using official payment and card processors. This was particularly the case for subscription and download sites.
The research indicated that 36% of segmented sites had payment pages, while 69% featured official credit card company logos.
"The visibility of card and payment processor logos suggests a critical relationship between those sites and the subscription and transaction services that they may rely on," the report noted.
On the content side, Google and PRS Music discovered that pirate websites offer a broad range of material, including films, music, software, games and eBooks. However, live television is the biggest growth area.
A small proportion of suspected copyright infringing sites were hosted in the UK, but they were much more likely to be located in Russia, Sweden, the United States, and the Netherlands,
Google and PRS for Music said that this is the first time that anyone has attempted to understand the economic model of online pirates.
"By understanding these sites' business models, it is likely that measures targeted at revenue generation may well prove effective in helping stem online infringement," said the report.
Google's Theo Bertram said that the various business models of online infringement "can be tackled if we work together".
He added: "The evidence suggests that one of the most effective ways to do this is to follow the money, targeting the advertisers who choose to make money from these sites and working with payment providers to ensure they know where their services are being used."
PRS for Music chief executive Robert Ashcroft added: "This groundbreaking research tells us two things. Firstly sites involved in copyright infringement are businesses with real costs and revenue sources.
"They receive subscription or advertising revenue, pay their server or hosting costs but fail to pay the creators of content on which their businesses depend.
"Secondly, not all of these business models are the same, and the government now has the evidence to understand which policy levers to apply to deal with these different businesses effectively."
Previous measures have been proposed in the US and UK to target payment companies and advertisers that work with suspected copyright infringing websites.
Google has also
been urged by governments and regulators to do more to block access to the piracy services
.
However, many of these measures have been met with criticism over concerns that this would represent governments and companies 'policing' the free and open internet.
> ACTA piracy legislation almost dead after EU vote