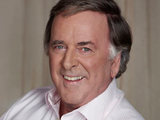 Sir Terry Wogan broke broadcasting guidelines with "offensive and disrespectful" comments he made about the Costa Concordia tragedy on his BBC radio show.
The veteran broadcaster played the 1970s disco hit
Rock the Boat
to open his
Weekend Wogan
show on January 22, nine days after the liner ran aground.
He mused on the show about whether it was "appropriate" to play such a track considering the timing, but then made a joke about "Captain Coward" who skippered the ship.
The comment came at the time it was reported that 11 people had died on the Costa Concordia, and the search for survivors was ongoing.
After the midday news, Wogan again discussed the tragedy, saying that if the BBC was ever a 'sinking ship' he would be the "last to leave".
"Me first, (chuckles) never mind the women and children, I'm not even Italian," he said.
Seven listeners complained to the BBC about the show, prompting the BBC Trust to rule this week that there was a "real risk of causing offence" with the comments.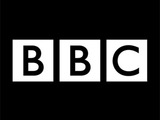 The BBC had already said that the
Weekend Wogan
team wished to apologise for the choice of music, which had been "totally inappropriate", as had Wogan's comments.
But one complainant was not satisfied with this reply and escalated the matter to the BBC Trust's editorial appeals committee.
In a ruling earlier in the week, the committee said that Wogan's remarks had been "characteristically self-deprecating, joking about his own lack of bravery rather than the victims of the tragedy itself".
The committee said that it did not believe there was any intention to upset people, but the song and his comments had carried the "real risk of causing offence" in the context of the tragedy.
The Trust also expressed its "surprise" that the BBC did not apologise on-air on the day of the incident.
This is particularly considering that the "aftermath of a tragic event required the BBC to pay particular attention to identify anything that might cause unjustifiable offence".
"The committee noted that the BBC had accepted that the music and the presenter's remarks were inappropriate and liable to cause potential offence and had apologised to the complainant at stage one and two for these lapses," said the Trust.
"It considered that this acknowledgement of the breach and apology had resolved the issue. In this context, and given that it did not consider that the breach was deliberate and it had not been repeated, the Committee concluded that any further sanction, including an on-air apology, would be disproportionate."