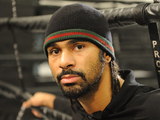 TalkSport has agreed a deal with BoxNation to offer live coverage of what promises to be the "biggest domestic fight this century", as David Haye takes on rival Dereck Chisora in London.
The UTV Media-owned sports radio station will broadcast live commentary of the clash between the two British heavyweights at West Ham United's Upton Park stadium on July 14.
As exclusive radio partner to the fight, TalkSport's coverage will be aired on AM, digital radio and online through Talksport.co.uk and TalkSport's Facebook app.
At a press conference for the fight in early May, Haye and Chisora had to be separated by a steel fence due to the bad blood between the two men.
Munich police are still investigating a brawl between the two fighters three months earlier at a press conference following Chisora's defeat to Vitali Klitschko in Germany.
The London fight has been given extra spice in that it is not sanctioned by the British Boxing Board of Control as neither Haye nor Chisora holds a British licence.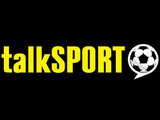 The Luxembourg Boxing Federation had to sanction the fight as Haye gave up his licence when he retired last year, and Chisora had his withdrawn after several incidents following the Klitschko fight.
TalkSport programme director Moz Dee said that the controversial fight will stir plenty of debate among sports fans, and stated that it is important for TalkSport to be at the "heart of the action".
"This event is of huge interest to sports fans, whilst there has been a lot of discussion on the rights and wrongs of this fight there is an undoubted demand to know the outcome of this contest," said Dee.
"TalkSport has taken the opportunity to broadcast the fight exclusively on UK radio, providing a platform for debate and discussion whilst being at the very heart of the action."
Frank Warren, who manages Chisora, said that he was "delighted" that the fight would be broadcast live on TalkSport.
"It is the biggest domestic fight this century that has had huge attention from sports fans and the media alike," said Warren.
"Those that tune in to listen will be in for a real treat as the fight should be an absolute cracker."
TalkSport, which has more than 3m listeners, will resume its role as radio broadcast partner to the Premier League next month when
the 2012/13 season gets underway
.