0
Media News
AOP Awards 2012: Guardian, Digital Spy, NME win
Guardian Music,
Digital Spy
and NME were among the winners at last night's AOP Awards 2012.
Digital Spy deputy editor
Alex Fletcher
won the 'Digital Editorial Individual' award, while the entertainment site with 12 million monthly unique visitors was also highly commended in the 'Website - Consumer' category at the ceremony at Camden's Roundhouse.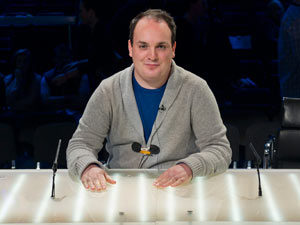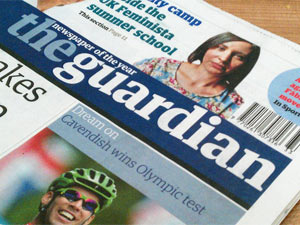 "A stand-out winner," the judges said of Fletcher (pictured above). "You can see his energy and enthusiasm had a direct impact on the overall success of the site."
Digital Spy
had also been nominated in the 'Editorial Team - Consumer' category.
The full list of winners was as follows:
Launch 2012
Winner: Future magazine portfolio on Apple Newsstand - Future
Highly commended: Emerald Street - Shortlist Media
Editorial Team - Business 2012
Winner: BusinessGreen - Incisive Media
Editorial Team - Consumer 2012
Winner: Shortlist - Shortlist Media
Highly Commended: Guardian - Reading the Riots - Guardian News & Media
Research & Insight Project 2012
Winner: Online Engagement: 'Myth' or Metric? - BSkyB & Cranfield School of Management
Digital Ad Sales Team 2012
Winner: Mail Online
Highly Commended: Parenting - Immediate Media
Digital Advertising Operations Team 2012
Winner: Trinity Mirror
Highly Commended: Telegraph
Product Team 2012
Winner: Auto Trader Mobile Product Team
Highly Commended: BSkyB Mobile Applications and Services Team
Innovation 2012
Winner: FourFourTwo Stats Zone app - Haymarket
Highly Commended: The Guardian Facebook App
Cross-Media Project 2012
Winner: Farmers Guardian Tractor Factor - Briefing Media
Highly Commended: Gardener's World / PG Tips - Immediate Media
Top Gear / Hertz - Immediate Media/BBC TopGear
Use of Mobile 2012
Winner: FourFourTwo Stats Zone App - Haymarket
Commercial Partnership 2012
Winner: Microsoft - Ford C-Max - Microsoft
Use of Video 2012
Winner: Guardian Music - Guardian
Use of Social Media 2012
Winner: NME.com - IPC Media
Digital Editorial Individual 2012
Winner: Alex Fletcher, Digital Spy - Hearst Magazines UK
Highly Commended: Paul Lewis - Guardian
Technology Partner 2012
Winner: Local Stars
Highly Commended: Pugpig
Website - Business 2012
Winner: Property Week - UBM
Website - Consumer 2012
Winner: NME.com - IPC Media
Highly Commended: Digital Spy - Hearst Magazines UK
Pureplay Publisher 2012
Winner: AOL Huffington Post Media Group
Digital Publisher - Business 2012
Winner: Dezeen
Digital Publisher - Consumer 2012
Winner: Future Publishing
Grand Prix 2012
Winner: FourFourTwo Stats Zone App - Haymarket