A television advert for Activision's
Call of Duty
game has fallen foul of the UK advertising watchdog over concerns that it could have caused "distress" to children.
The ad, promoting the release of
Call of Duty: Modern Warfare 3
last year, featured computer-generated imagery depicting military assaults in the US, France and Germany, including buildings catching fire, soldiers shooting guns and rockets being launched.
A voiceover stated: "The world as you knew it is gone. How far will you go to bring it back?"
The ad was cleared by Clearcast, the UK body that oversees advert scheduling, but given the restriction that it must not be aired in, or adjacent to programmes aimed at or likely to appeal to people below 16 years of age.
However, two viewers contacted the Advertising Standards Authority to complaint that their children had seen the ad. One of the viewers reported that their kids, aged 2 and 4, had been "frightened" by the imagery.
Games publishing giant Activision noted that the ad had been broadcast on Sky Sports 1 at 2.30pm November 6, 2011, during a Premier League match.
But the company claimed that it had created a special version for the broadcast, which had all the violent and threatening content removed. It also noted that the ad had been given a PG certificate from the British Board of Film Classification (BBFC).
The ASA acknowledged the scheduling restriction placed on the advert meant that it would not be shown in full-blown version around programmes likely to appeal to kids.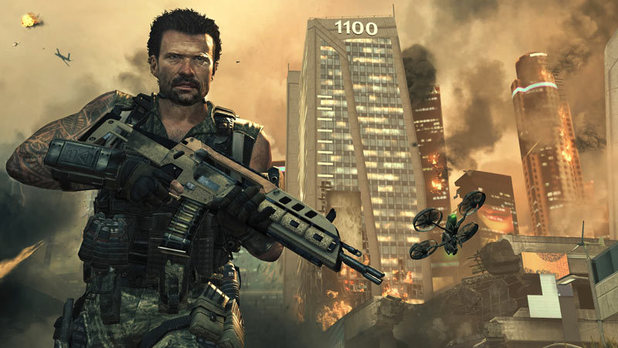 But despite only a small proportion of children likely to be watching the football, the ASA said that broadcasting the ad at 2.30pm on Sky Sports 1 could have caused "distress" to youngsters.
"We noted the ad featured computer-generated scenes of warfare in various cities around the world. The ad contained scenes of extensive gunfire, explosions and destruction, and these scenes were accompanied by sound effects of weapons being fired, explosions and soldiers shouting," said the watchdog.
"We also noted the ad featured music in the background which sounded like a low-pitched siren and which added to the dramatic nature of the scenes.
"We considered that the scenes of violence and destruction, together with the sound effects and music, could cause distress to some children who might see the ad.
"Although we noted that the ad was only shown during the football, we concluded that it was inappropriate for broadcast during the day when young children might be watching and the ex-kids restriction was insufficient. We considered a post 7.30pm restriction would have been more appropriate."
The ASA told Activision that the advert must not be broadcast again before 7.30pm, but as
Call of Duty: Modern Warfare 3
came out last year, it is unlikely that it will be broadcast again at all.
> Virgin Media's Usain Bolt ad campaign hits the buffers