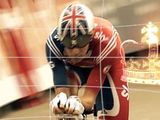 The London 2012 Olympic Games is proving
an online smash hit for host broadcaster the BBC
, but it is also scoring highly for pay-TV partner Eurosport.
Last Friday (August 3), Eurosport.com achieved its best ever digital performance, as 6.5 million users accessed the latest news, blogs and expert analysis around the Games.
This beat Eurosport's previous online record of 6.1 million browsers on October 23, 2011, for the Rugby World Cup final and the sad death of MotoGP rider Marco Simoncelli.
Over the past week, Eurosport's main website has consistently hit more than 5m users every day, including particular popularity in Spain, the UK and France.
> Eurosport tracks London 2012 Olympics trending athletes
According to the latest BBC information, the corporation's sport website saw a record 24.5m UK unique browsers across the week from July 30 to August 5, and 34.7m global browsers over the period - also a record.
The massive traffic to BBC Sport Online is expected to continue today as Team GB go for more medals, with Dai Greene competing in the 400m Hurdles Final, Holly Bleasdale in the Pole Vault Final, Beth Tweddle in the Uneven Bars and Kristian Stewart in the Vault.