0
Media News
News Corp reports almost $1.6bn quarterly loss
Rupert Murdoch
's
News Corporation
has posted a big loss in the second quarter of 2012 after continued problems at its newspaper business, including titles such as
the Times
and
the Sun
.
After swallowing non-cash restructuring and impairment charges related to its publishing operation, particularly the Australian papers, News Corp posted a net loss of $1.55 billion in the three months to June 30.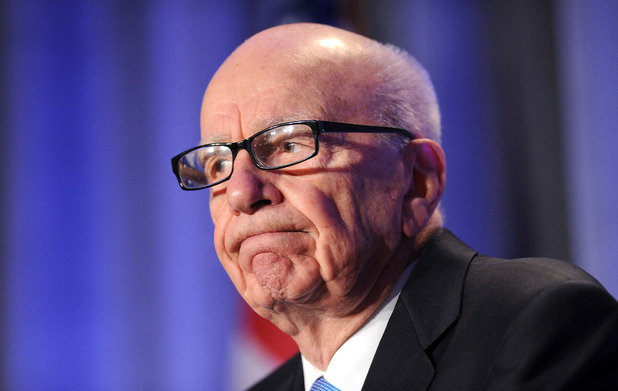 This was compared to a profit of $683 million in the same period a year ago. Revenue fell 6.7% to $8.4 billion during the quarter, and most divisions in the business saw performance decline.
News Corporation
intends to split its business into two
- separating its hugely profitable TV and film businesses from the publishing arm, which includes the UK newspapers embroiled in the phone hacking scandal.
Murdoch, the chairman and chief executive of News Corp, said: "Our Company has continued to innovate, grow and consistently adapt to the rapidly changing media industry landscape.
"We find ourselves in the middle of great change, driven by shifts in technology, consumer behaviour, advertiser demands and economic uncertainty and change brings about great opportunity.
"News Corporation is in a strong operational, strategic and financial position, which should only be enhanced by the proposed separation of the media and entertainment and publishing businesses."
The company's publishing arm reported quarterly income of $139m, down from $270m reported in the same period a year ago. This was partially down to a slump in advertising revenues, but also the impact of the decision to shut down the
News of the World
, the paper at the heart of the phone hacking allegations.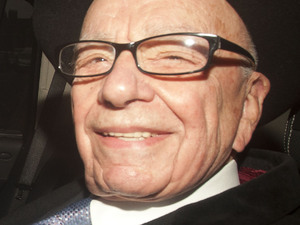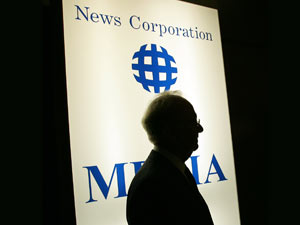 In the quarter, its film business had an operating income of $120m, compared with the $210m reported in the same period a year ago, which was largely down to the success of animated film
Rio
.
It is thought that the $2.9bn charge for "impairment and restructuring" is part of preparations for the corporate split, which Murdoch claims will 'unlock more value' for shareholders.
The split will involve News Corp's film and TV business, such as 20th Century Fox, Fox Broadcasting and the stake in UK pay-TV giant Sky, being grouped into one new company.
The other business will house all News Corp's publishing assets, such as the Wall Street Journal, the Times, the Sun, the Australian, the New York Post and publisher HarperCollins.
Murdoch will be chairman of both companies, but chief executive of just the film and TV operation. But the Murdoch family trust is expected to retain its majority control over both businesses.
A day before the company announced its results, the Church of England confirmed that it had
sold its £1.9m stake in the business
, after judging that News Corp had not shown sufficient appetite for change since the hacking affair.
Shareholders assets totalling more than $1.6tn (£1tn) are also calling for the appointment of an independent chair at the News Corp board to improve its corporate governance.