Sky News has announced plans to celebrate the success of the Olympic and Paralympic Games by devoting a full day of coverage to the London 2012 Parade next week.
On September 10, the rolling news channel will air live coverage of the parade as it travels through the capital, cheered on by expected huge crowds.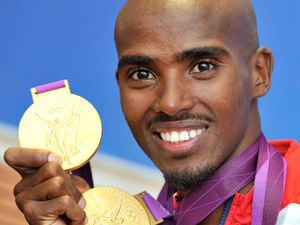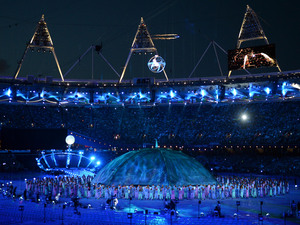 The standard and high definition coverage will start with the
Sunrise
programme from 6am and run all the way through to 9pm.
It will include the 21 floats assembling at the Guildhall in the morning, following by the 800-strong athletes' parade making its way through the streets of London towards the finale at Canada Gate, where there will be performances and interviews with the stars.
Sky1 will simulcast the Sky News coverage from 1pm through to 5pm.
Sky News presenters Adam Boulton, Stephen Dixon, Gillian Joseph, Sarah-Jane Mee, Dermot Murnaghan, Jeremy Thompson and Samantha Simmonds will be stationed at key points along the route, and on the floats amongst the athletes.
Copyright: PA Images
The presenters will be mingling with the crowds as people celebrate the achievements of the Olympic and Paralympic competitors.
Extensive coverage will also be available on Skynews.com, Sky News for iPad, Sky News mobile apps and Sky Go, including live blogs, tweets and aerial images shot from the helicopter.
"Our viewers will enjoy a day of celebration on Sky News," said John Ryley, the head of Sky News.
"The entire country is in awe of the achievement of our Olympians and Paralympians and we aim to give them a day to remember whether on TV, radio, online, on mobile or iPad."