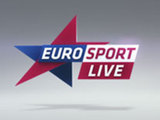 Eurosport
has agreed a four-year TV rights deal to the tournament that showcases the next generation of stars in European club football.
The pan-European sports broadcaster will air the NextGen Series from 2012/13 through to the 2015/16 season.
A minimum of 18 games will be televised live on the Eurosport channel each season, including the group stages, playoffs, quarter finals, semi-finals and the final.
Eurosport viewers will be able to follow the rising stars of various leading European clubs, including Arsenal, Juventus, Chelsea, Borussia Dortmund and last year's NextGen winners Inter Milan.
The 2012/13 Series kicks off with the youngsters of Tottenham Hotspur taking on the mighty FC Barcelona in a group stage clash on September 13.
NextGen chief executive Marcus Keane said: "This deal will now enable millions of fans from across Europe to watch the next generation of footballing stars compete live for the NextGen trophy.
"This is a great step forward for the tournament and we are delighted to have signed with such a major broadcaster."
Eurosport Group director of broadcasting and programmes Julien Bergeaud added: "The NextGen Series is an exciting property added to our international youth football offering.
"We have broadcast the best FIFA and UEFA national team youth competitions for many years and now we have the best youth offer for clubs. We look forward to bringing the next generation of world-class footballers to our viewers in Europe."
The 2012/13 NextGen group games live on Eurosport run as follows.
Tottenham Hotspur vs FC Barcelona - September 13 at 8pm CET
Internazionale vs Borussia Dortmund - September 26 at 7pm CET
Vfl Wolfsburg vs FC Barcelona - October 3 at 5.30pm CET
Juventus vs Manchester City FC - October 31 at 7pm CET
Borussia Dortmund vs Internazionale - November 7 at 6pm CET
Paris St Germain vs Juventus - December 19 at 5pm CET