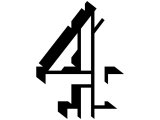 Following a meeting of Channel 4 bosses yesterday, chairman Luke Johnson said that while it recognised the concern that
Celebrity Big Brother
had caused, the broadcaster intended to keep the show on air.
Johnson said the controversy, over alleged racist comments made by the
CBB
housemates, had "triggered an important debate."
He added: "I want to reassure them (the public) that we take the views of our audience very seriously and profoundly regret any offence that may have been caused.
A review of the editorial and compliance processes that support
Big Brother
has now been commissioned, to "identify any lessons that can be learned for the future."
But another Channel 4 programme,
Shipwrecked: Battle of the Islands
is now attracting attention for the same reason. One of the contestants, Lucy Buchanan, openly said on the show she thought black people were "really bad" and suggested she would bring back slavery.
The broadcaster has defended the island-based reality show saying that Buchanan's views are "immediately criticised" by other contestants and that viewers will see her views change over time.
But last night Ofcom had received over 70 complaints about the programme, and Keith Vaz MP, who raised the issue of racism in
Celebrity Big Brother
last week, has tabled another Early Day Motion on
Shipwrecked
.