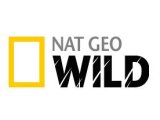 Next month sees the launch of Nat Geo Wild, a new channel from National Geographic. Focusing on wildlife, the station replaces Adventure One, which has been going since 1999 in the UK. Joanne Oatts spoke to Nat Geo's Simon Bohrsmann about why the brand decided to make the switch, and just how "Wild" the channel is going to be.
On March 1 Nat Geo Wild launches, bringing 18-hours-a-day of wildlife programming to satellite and cable viewers. The channel will be replacing 8-year-old Adventure One, the company's adventure and outdoor channel, which ceases broadcasting on February 28.
While it has quite a following in Asia and Australia, Adventure One hasn't really been a massive draw in the UK. Simon Bohrsmann, Nat Geo's deputy general manager, says the audience wasn't there. "Adventure One wasn't really performing as well as we would have liked it too, and we didn't really feel there was a space for 'adventure programming' in the Sky fact-ent EPG," he says, adding that the channel hasn't been investing in adventure programming for a while, though a few of the old Adventure One programmes could end-up as off-peak/off-prime-time shows on the main channel.
So it's out with adventure and in with wild. But why the switch? As the ratings on the main National Geographic channel - which is 10-years old in September - have increased by 20% in the last 12 months, the company has increased its science, history and technology programming. With fewer wildlife programmes Nat Geo began to consider having a separate platform for 'the animals,' as it currently does in Hong Kong and Singapore.
"Wildlife is a major part of the Nat Geo brand and our inventory. Though the core channel, which has been doing extremely well, increasingly isn't natural history; more science programming. So this seemed like an excellent way of finding a replacement for Adventure One; of moving on so we could grow, and also giving our viewers 100% of one of the genres Nat Geo is famous for. To us it was a win-win situation," adds Bohrsmann.
Nat Geo Wild's launch is part of the company's move to strengthen the Nat Geo brand and change its image as an "older person's" channel, by embracing new media opportunities such as making content available on iTunes, BT's on-demand service BT Vision and Orange. Viewers of Nat Geo Wild will also be able to experience the channel via on mobile TV, broadband and podcasts.
Earlier this year, Nat Geo's UK and Europe managing director George Jeffrey talked to
Broadcast
about increasing the channel's user-generated content, across all platforms, and has expressed an interest in providing a broadband service pitched at children staying on at school after hours, in line with the National Curriculum.
In embracing new technologies across the board, it was the first third-party broadcaster to join Sky's burgeoning HD line-up last summer. A lot of Nat Geo Wild's new programming, as on the main channel, will be simulcast on the National Geographic HD channel.
Since Bohrsmann became programme director in 2004, the main channel's reach has grown to 134 million European homes, while the core channel has a daily viewing average of 18,000 to 20,000. With ratings increasing over the last year on Nat Geo, Wild looks like it has a good chance of being a success. With Bohrsmann involved and the backing of his boss, managing director George Jeffrey, the strength of a good management team is certainly apparent too. In praising Bohrsmann, Jeffery told
Broadcast
: "He has an excellent sense of what viewers want to watch, so we moved back towards more relevant programming, more appealing commissions."
In terms of Wild's content, there are several 'appealing' treats in store for the launch week. The intention, the channel says, is to have content that uses "spectacular cinematography and storytelling" to "take viewers on unforgettable journeys into the wild world." There are new episodes of the National Geographic Television series
Hunter Hunted
for starters. The CSI-style show uses forensics and behavioural analysis to explain what happens when the 'hunter' becomes the 'hunted;' like when sharks in a Brazilian beach resort suddenly start savaging tourists, or when cape buffalo in Tanzania start delivering lethal blows to local hunters.
Other highlights include
Rogue Raiders
, a new series from UK independent Steel Spyda. Presented by Jake Willers, it shows the impact of wild animals muscling in on human territory - farmers losing crops, property being destroyed and people being killed. If that wasn't enough to get you scared,
Swarms
shows the frightening, but awesome spectacle of animals on mass, and on the move, including jellyfish, cockroaches, wildebeest and ants.
Promoting wildlife preservation,
Final Chance to Save
sees comedian Vic Reeves travel to Costa Rica to investigate the plight of the tapir - an animal with three toes and the ability to use its trunk as a snorkel. Other episodes see Griff Rhys-Jones looking at black rhinos in Kenya and Joanna Lumley visiting orang-utans in Borneo. Each programme shows what viewers can do to help save these threatened creatures.
A sort of
The Truman Show
for leopards,
Eye of the Leopard
shows development of an eight-day-old cub, over the first three-years of its life. Emmy Award-winning film-making couple - and National Geographic's 'Explorers-in-Residence' - Dereck and Beverly Joubert, cover every move of Legadema the leopard in the Okavango Delta. Airing at 7pm on launch night, the programme is being shown in all its HD glory, capturing this ultra-intimate portrait of a fascinating creature, right down to the seeing hairs on its body.
But there I go getting all gooey over some animal and acting like the channel's likely demographic. Bohrsmann says that it is not by accident that by focusing more on wildlife, Nat Geo Wild will have a higher female audience, balancing out the main channel's slightly more male bias. "The core channel will focus more on what it is already doing, being more of a science based channel, with geography and 'how things work' programmes, and on Wild you'll get 100% natural history. They will be very different, but will compliment each other," says Bohrsmann.
Nat Geo Wild launches on March 1 at 8am. The channel will appear on Sky channel 528 and Virgin Media channel 228.
Visit
www.nationalgeographic.co.uk/wild
for a preview.