Media News
Sky News scoops RTS journalism awards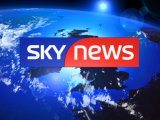 Sky News managed to walk away with the two top awards at last night's Royal Television Society Television Journalism awards.

Sky News' Dominic Waghorn won TV Journalist of the Year, for his reports about the "dark underside" of new China. Waghorn was praised for his extensive research and "imaginative use of user generated content" and the ability to evade China's tight media controls.

Sky News won News Channel of the Year, with the jury being impressed with its "immediacy, impact and the variety of its coverage".

ITV new teams also did well with Matt Williams picking up the Young Journalist of the Year award. The jury commented: "The testimony from his colleagues clearly displayed how much he is valued for his tenacity, commitment and ability to deliver exclusives that break through to network news."

ITV Evening News won News Programme of the Year, and was referred to as "a programme from a team at the top of its game". It also picked up the News - Home award for its Selly Oak - A Soldier's Story feature, and Scoop of the Year for its Charles Kennedy exclusive, which "forced a major political figure to confront an uncomfortable truth which he had preferred not to acknowledge," the judges said.

ITV Granada collected the Nations and Regions award for its special report of the Morecambe Bay Cockling Tragedy.

Channel 4 won several awards, most notable for Jon Snow, who won Presenter of the Year. The channel's news team also won awards for its international coverage of the war in Lebanon, the Iraqi death squads, and its reporting from Iran.

Cameraman Darren Conway picked up the award for his work on the BBC's news programmes. The corporation also picked up the Nations and Regions Current Affairs prize for Stammer - Inside Out from BBC East, which followed a stammer sufferer to New York for revolutionary treatment; and in the Current Affairs - Home category, it won for its Panorama expose of The Bail Hostel Scandal.

The Lifetime Achievement award went to Nick Pollard, who made his name at the BBC and ITN. and spent ten years running Sky News. The Judges' Award went to Iraqi Camera Operators who were recognised for their contribution to the industry in the current political climate.

The evening was hosted by the BBC's Natasha Kaplinsky at the Hilton on Park Lane in London.