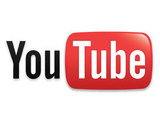 A video posted to catch the perpetrators of a shocking karate kick attack on a pensioner in Wolverhampton has seen
West Midlands Police's YouTube channel
reach the milestone of 2 million views.
The video, posted on YouTube on Tuesday (October 16), was watched more than 40,000 times on the channel, which has 1,139 subscribers.
West Midlands Police said that it has already "prompted new information that's led to suspects being arrested".
The Force has now racked up 2,034,039 video views on the Google-owned website since it launched the channel in July 2008. It becomes the first British police force to top 2m views.
By contrast, the Metropolitan Police YouTube channel has only managed to rack up 919,167 views for its videos, although it has more subscribers, at 1,548.
The most popular West Midlands Police video is the channel's own version of BBC show
Cash in the Attic
, featuring the £1m in used notes that was found hidden in a loft by criminals. It has been watched more than 330,000 times.
West Midlands Police multi-media expert, Tim Dudley, said that the key to the Force's success has been the variety of footage and the way it is presented.
"Content is king because if we're not uploading interesting, entertaining and informative video then people won't tune in," he said in a statement.
"This year we've featured dramatic car pursuits, raids, quirky items like our
Pup Idol
series, firearms training and interviews with senior officers, plus police footage showing how we've captured offenders and uncovered hauls of stolen goods.
"It's important to give subscribers something they can't see anywhere else, exclusive snippets and behind the scenes insights. That's exactly what we do."
The channel has also played a key role in fighting crime, including the use of CCTV footage of suspects leading to officers "receiving nuggets of new information".
The Force said that many suspects have been identified and arrested as a result of responses to YouTube videos.
West Midlands Police deputy chief constable Dave Thompson said the channel's success shows "the vital role social media plays in modern day policing".
He added: "We're continually exploring new ways to communicate with the public and encouraging them to take an interest in our work. And that includes helping us catch criminals."
Around 1.3 million of the video views have come from UK-based browsers, but the channel is also popular in the US (165,000 views), Holland (40,000) and Canada (34,000).
Around 19,000 views have come from Hungary, following a video posted earlier in the year featuring CCTV footage of a Hungarian trucker driving the wrong way on the M6.
West Midlands Police video has even been watched in Mauritius (246 views), Suriname (101) and the French island of Reunion, where 134 people have tuned in.
The channel's most popular videos are:
•
£1-million cash found in Birmingham loft
(327,830 views)
• Shots fired at police officers and helicopter (189,695)
•
Britain's Got Talent 's Aidan Davis visits Steelhouse Lane police station
(116,175)
•
Police chase getaway driver in 180mph Audi RS5
(57,338)
•
Lorry driver jailed for driving wrong way down the M6
(41,097)
•
Pup Idol part two
(35,940)