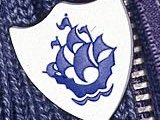 The BBC has admitted to a mistake on a phone-in competition on children's programme
Blue Peter
, which occurred last November.
The broadcaster says it was contacted last Friday by a viewer who raised questions about a competition that aired during a live programme to raise money for the Blue Peter Appeal in aid of Unicef. Viewers could enter by dialling a premium rate number costing 10p, with 3.25p of that going to Unicef. The viewer alleged that a child who happened to be visiting the studio was asked to call into the studio and appear to be the competition winner.
The BBC investigated the matter and found that a technical failure meant calls were being received correctly by the telecoms operator, but the studio staff were having difficulty retrieving the information. This meant that a caller was not selected to give their answer on air, and that staff had asked a child visiting the studio to phone in to the programme and to give the answer on air. The child was then awarded the prize.
Richard Deverell, controller, BBC Children's, who commissioned the investigation, said: "BBC Children's has a deep and genuine commitment to our audiences, and our relationship with them is built on trust. Whilst I am satisfied that there was no premeditated attempt to deceive or mislead viewers, the decision to put a child on air in this way was a serious error of judgement, and does not conform to either the BBC's own guidelines or the high standards we set ourselves in Children's programmes."
"I would like to apologise unequivocally to viewers, to all the children who took part in the competition, and we have already apologised directly to the child involved and her family for this incident. Part of our commitment to a relationship built on trust requires us to disclose this error and try to put it right, which we are now doing. It is very important that
Blue Peter
takes action to do this, and to ensure that lessons are learned," he added.
Following its findings, the BBC asked the telephone company involved to contact Icstis to inform the premium rate regulator of the problem, and advise of its plans to rectify the situation.
An apology to viewers will air on today's programme, and a new winner, randomly selected from November competition entrants chosen under the supervision of an independent solicitor. A freephone number (08000 565 363) is also now available for viewers who took part in the competition to get more information or to express any concerns. Viewers can also find information on www.bbc.co.uk/cbbc following today's programme.
Richard Marson, editor,
Blue Peter
, said: "This edition of the programme fell short of the high standards
Blue Peter
viewers quite rightly expect. We are absolutely committed to running competitions that are fair to all entrants and we are very sorry for the way this competition was conducted."
An immediate review of the process for conducting live competitions on CBBC television and editorial control in live studios is also underway and the BBC say there will be intensive staff training on these issues.
Jana Bennett, director, BBC Vision, said the corporation is "taking the matter very seriously indeed," and has announced a senior level independent review of the circumstances of this competition and the actions arising from it. This will be conducted by Andrea Wills, a former chief adviser, BBC Editorial Policy.
Bennett added: "
Blue Peter
enjoys the highest reputation for its relationship of trust and respect for the audience. It is disappointing, therefore, that there has been a serious breach of editorial standards on a live edition of the programme."