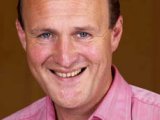 Endemol. While there are hundreds out there, it is the one independent production company most people have heard of. The creator of Big Brother and Deal or No Deal has been making headlines for years. Not just because of the success of its shows, but because of the controversies surrounding them. Joanne Oatts reports from the London events in advance of August's Edinburgh TV festival, on what chief creative officer Peter Bazalgette had to say about Jade Goody, Telefonica and TV phone-in scandals.
There is much to know about Peter Bazalgette. Not only did he start off as a researcher on the BBC's
That's Life
in the 1970s, go on to pioneer lifestyle shows like
Changing Rooms, Ready Steady Cook
and
Ground Force
, he is also the great-great-grandson of Sir Joseph Bazalgette, the 19th century engineer responsible for designing London's sewer system. Oh, and his company brought
Big Brother
to the UK. Stephen Fry once said that Bazalgette was undoing his great-great-grandfather's work by "pumping shit back into our homes." Tres amusant.
With the kind of success Endemol has enjoyed, there will always be criticism, particularly when it comes to mainstream popularist TV. But when you've had over 40,000 complaints to Ofcom about one of your most popular shows, how do you respond? "One of the things that most intrigues me about the
Big Brother
formula," says Bazalgette, "is that every time there is a celebrated incident in it, going back to Nasty Nick in the first series, right up to the Jade Goody/Shilpa Shetty incident in
Celebrity Big Brother
, many people's reaction to it is that - because most of the TV they know is scripted and planned – they can't believe that the essence of
Big Brother
is that it is twelve characters in search of a story. You put twelve people in a house: of course it's manipulated, in the same way that any TV show is manipulated. You choose the people, and you give them challenges. But you don't know what the story is going to be."
"When the Secretary of State said that there was a 'danger of racism being presented as entertainment,' that made it sound as though it was like, 'Oh we'll put the ratings up next week, and have a racist incident'. Not so. I'm not even sure it was racist incident. [It created a] good debate around that. Some people think it was, some think it wasn't. Personally, I think Jade has a tendency to bully, I think she can be quite short tempered, but I don't think it was racist, no," he adds.
Bazalgette, a Cambridge graduate, has been involved in several 'TV revolutions' over the past few decades. Not only the 'reality' era of the noughties, but also re-invigorating the 'how-to' lifestyle format and creating entertaining programmes and ratings winners. Just how much of the content he has produced does he believe was society leading television, or the other way round? "We were reflecting and being led by society. When, in the 1990s, 'Jeni-cam' saw a student put a camera in her room and millions tuned in on the web to follow her life, there was a moment that the technology [suddenly] allowed for the small number of people that wanted to be 'watched,' to be watched by the large number who wanted to watch them. It raised a lot questions about privacy. When
Big Brother
started in Germany, the regulator wanted to stop it because he said 'I've lived under the Nazis and this is an invasion of privacy'. But the one thing he didn't twig was that it's consensual. We were following society," says Bazalgette.
Commenting on the current controversy surrounding phone-in competitions on TV, he states categorically that such practices are "not acceptable." In the case of Five's
Brainteaser
, made by Endemol-owned Cheetah Television, on a "small number of occasions" it was discovered that when the programme team couldn't get a winner because of technical difficulties, production staff pretended to be winners on air. "Completely unacceptable practice," adds Bazalgette, "and the moment we discovered it we revealed it to Five and the public."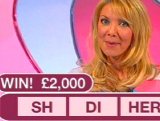 Brainteaser: Investigation
The second audit of the programme has been conducted this week. "Indeed [it was] a very stupid thing to do, but I am pleased that Endemol did the audit. And I am pleased that we rooted it out, but I was very displeased to discover it." In terms of the damage such revelations have done to public trust in broadcasters, Bazalgette says it remains to be seen. "Clearly it's a breach of trust when these sorts of things occur, but only time will tell to what extent trust has been breached. I actually think the public likes interacting with TV shows, and I agree with Michael Grade; the public loves taking part in competitions. But it's got to be done properly. So time will tell as to quite how serious it's been," he adds.
Those involved in such activities could face fines from the regulator, but Endemol has other financial issues to concern itself with. Not least the imminent sale of a 75% stake in the group by current shareholder Telefonica. The growth of the company, which started life as Broadcast Communications in the late eighties, has been organic. In 1989 the company was acquired by the Guardian Media Group. During the early nineties the group acquired several smaller companies, including Bazalgette's own Bazal, (now Cheetah Television), as well as Hawkshead and Initial. In 1998 the Dutch company Endemol, formed in 1994 by Joop van den Ende and John de Mol, the two major television producers in the Netherlands, took a 50% stake in Broadcast Communications alongside GMG. They then went on to purchase the remaining stake in 2000, with 75% subsequently sold off to Telefonica. Comedy producer Zeppetron, entertainment producer Brighter Pictures and drama division Showrunner were acquired over the following few years.

In the run up to the sale of Telefonica's stake, many are predicting that original founder John de Mol will go for a joint bid with a private equity firm. So is Bazalgette going to have a punt too? "No, I'm a member of the management board, so it would be a conflict of interest, and I don't intend to stand down. I intend to let the sales process take its course. It's impossible to predict the future," he says.

On the subject of his title – chief creative officer - Bazalgette says that the word 'creative' is meant to reflect the fact that he oversees the development of the creative ideas of the company and "keeps the pump primed." "I think that television up until the mid-to-late 1990s used to train people how to point a camera, but not how to organise creativity. It thought it would have ideas by chance. Perhaps that's not true of scripted drama, where scriptwriters were hired and would come up with scripts. But I thought that we should organise ourselves more like advertising agencies: since ideas are their life blood, they have chief creative officers and creative teams. So I organise the company along that model. When I first called myself 'creative director' there were 25 creative directors in the BBC within 18 months," he adds.

Bazalgette's creative teams are there to come up with shows that Endemol then own outright, as the company is not keen on accepting ideas from outside. "If you say you're soliciting ideas from outside, you get letters from every nutter in the western world, saying things like 'I think there should be celebrity chefs on TV showing their favourite recipies'. They think that's a format. We do work with outsiders, but they are people who have a track record in television. If somebody comes to me with an idea and they don't know how television works... look, ideas are cheap: what's difficult is realising it, producing it brilliantly, selling it. That's 90% of it. The idea is 10%," says Bazalgette.

The Daily Mail voted Bazalgette as one of the 'Ten Worst Britons'. "I've invented and imported a lot of programmes that give a lot of people a lot of pleasure, which don't breach any of the broadcasting regulations and very often take the story forward in the way we make TV shows," Bazalgette says in his defence, jesting: "Surprise, surprise, shock, horror, 'disagrees with attack made on him saying he debased TV." And does he really care that he gets a lot of public abuse over his shows? "No, I don't actually. I mean I take criticism seriously, but I like a good 'dust-up' myself."

Big Brother is back on Channel 4 in May.