24
Media News
BBC responds to Margaret Thatcher 'Have I Got News For You' complaints
The
BBC
has responded to complaints made about last week's edition of
Have I Got News For You
.
Hosted by Brian Blessed, comedian Bridget Christie and former mayor of London Ken Livingstone joined regulars Paul Merton and Ian Hislop on the first edition of the satirical news quiz aired after the death of ex-prime minister
Margaret Thatcher
.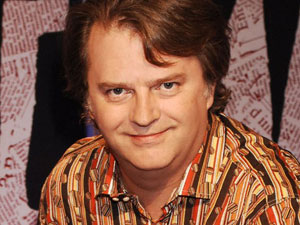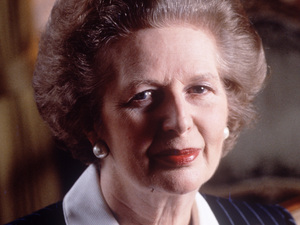 > Watch Have I Got a Bit More News for You - Series 45, Episode 2
"We received complaints about this broadcast - some viewers were disappointed by the comments made about the late Lady Thatcher," the BBC acknowledged on
its website
.
In its response, the BBC said: "
HIGNFY
's agenda is set by the biggest news stories of the week. Given the enormous amount of TV and newspaper comment on the life and achievements of Lady Thatcher, it was impossible to ignore the story.
"
HIGNFY
's purpose is to be entertaining as well as satirical and it has a tradition of irreverence and sailing as close to the wind as possible on the subjects it covers."
It added: "The very fact that the programme covered the death of Lady Thatcher was always going to infuriate some viewers, however they should know what to expect from the show after 23 years.
"If you look closely at the content of the show you will see that at no point did we make fun of Lady Thatcher herself or put forward a critique of her record - everything was based around the reaction to her death by other politicians and public figures, and the row over the cost of the funeral."