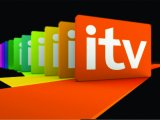 ITV Play's remaining call TV programming on ITV1 and ITV2 is to be axed, the network's executive chairman Michael Grade
announced today
.
Grade said that remaining overnight phone in competition and gaming shows will be phased out by the end of this year, as the negative publicity surrounding compliance issues with such services has seen call volumes drop to what the broadcaster called "uneconomic levels."
In March, the ITV Play channel was axed less than a year after its launch. It was replaced with time shift channel ITV2 +1. The broadcaster said the move was a "commercial decision."
All of ITV Play's programmes were
cleared
in Deloitte's review of ITV premium rate participation TV offerings.