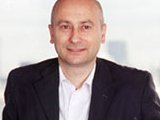 ITV has confirmed that a radical overhaul of ITV1's schedule - including the return of iconic news bulletin
News at Ten
and a shakeup of soap timeslots - will launch on Monday, January 14.
News at Ten
will run from Monday to Thursday on the new schedule, with a later news bulletin airing on Fridays and at weekends as part of a "renewed focus on new comedy, entertainment and drama". Friday nights will feature a mixture of comedy and entertainment, starting with
Al Murray's Happy Hour
, and Saturday nights will focus on family drama such as
Primeval
.
The network's Sunday night lineup will be noticeably reshaped, with
Coronation Street
and
Emmerdale
's weekend episodes moving to Tuesday and Friday respectively, in an effort to focus the night on entertainment programming such as
Dancing on Ice
.
ITV director of television Simon Shaps explained: "One of the principal ideas behind these changes is to make the weekends on ITV1 feel special. We have always been the home of Saturday night entertainment and we want to broaden that out to make the whole weekend on ITV1 something to look forward to. This has meant a wholesale spring clean for Friday nights with new comedy, drama and feature films to get the weekend started, and a much fresher look to Sunday evenings with entertainment shaking up the historically drama-led schedule."
The return of news to the 10pm slot for most of the week has resulted in an emphasis on hour-long drama for the 9pm slot. Among the shows to be launched in the time period this month are
interlinked comedy and soap
Moving Wallpaper
and
Echo Beach
, along with fictional Buckingham Palace drama
The Palace
and
Amanda Redman's Honest
.
Shaps explained: "The restructuring of the peak time schedule and the return of
News at Ten
means that we've got a great opportunity to recapture some lost ground at 9pm and we've responded to viewer feedback on
Coronation Street
and
Emmerdale
so that fans can catch up with their favourite soaps over fewer nights.
"The new shape allows greater freedom and flexibility to create new hits within the schedule. In all, these changes make for a more streamlined, user friendly schedule that plays to ITV1's strengths as an entertainment powerhouse and the home of original drama."