What happens when you throw together
Michael Cera
,
Hot Fuzz
helmer Edgar Wright and a much-loved indie comic?
Scott Pilgrim Vs. The World
is what!
The movie pits the eponymous hero against the seven evil ex-boyfriends of the girl of his dreams, Ramona Flowers (Mary Elizabeth Winstead). It's coming out in UK cinemas on August 6, so below is a poster and a couple of pics to whet your appetite.
An epic poster...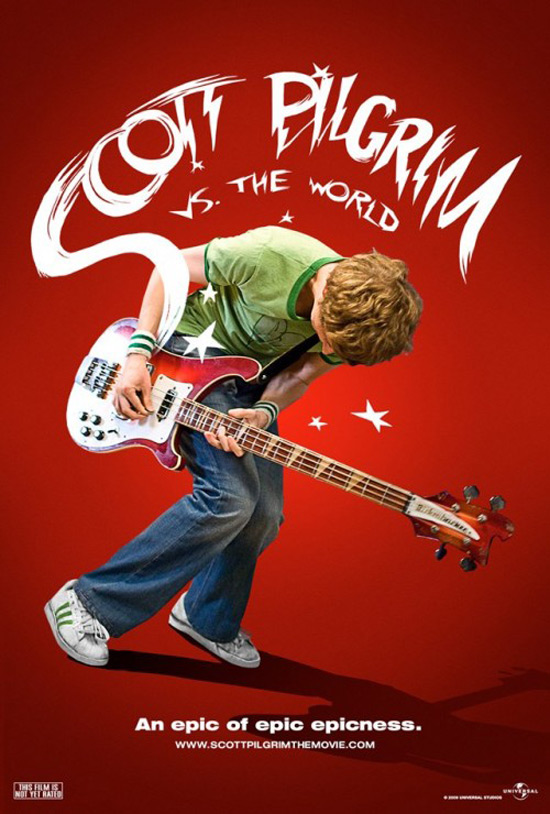 Introducing the cast: Scott (Cera), Ramona (Winstead), Young Neil (Johnny Simmons), Knives Chau (Ellen Wong), Kim Pine (Alison Pill) and Stephen Stills (Mark Webber).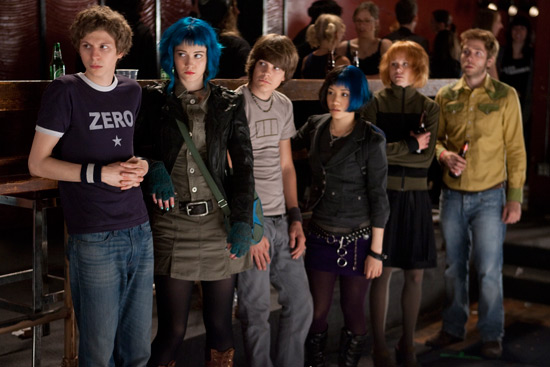 Scott battles two of Gideon Graves's (Jason Schwartzman) henchman... with a flaming katana blade!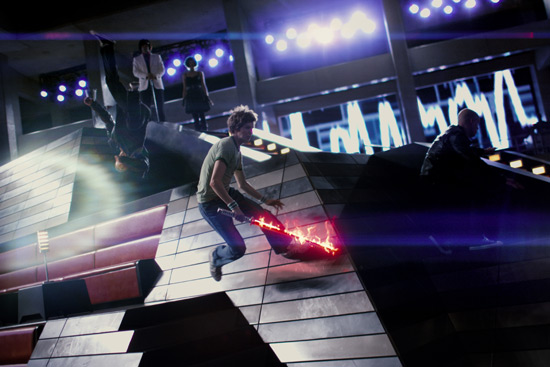 Leave your comments on Scott Pilgrim in the box below.