0
Movies Blog
Affleck, McAdams find Malick's magic hour
There was a time when legendary director Terrence Malick took a 20-year break between movies (1978's Days Of Heaven was followed by 1998's
The Thin Red Line
), yet now he's turned into a filmmaker of Woody Allen-like prolificity with two movies coming out in the next two years.
The Tree Of Life
is due out sometime this year, while his untitled romantic drama - starring
Ben Affleck
and Rachel McAdams - will open in 2012.
Below is the first look still from the latter - if you thought films bathed in golden autumnal hues were just a
Twilight
thing, then you definitely need to get acquainted with Malick's flicks...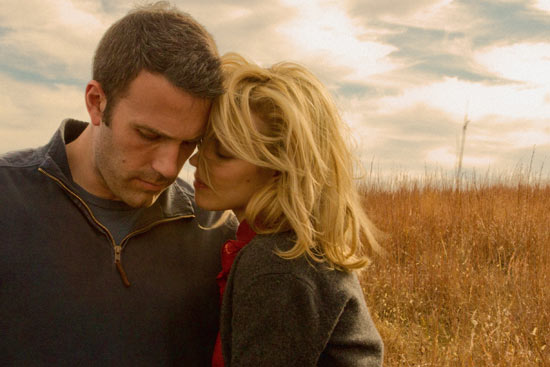 Leave your comments on this entry in the space below!