---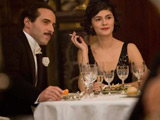 Coco Before Chanel
(12A)
Director: Anne Fontaine
Screenwriters: Anne Fontaine, Camille Fontaine
Starring: Audrey Tautou, Alessandro Nivola
Running time: 110 mins
Summary: A biopic following Coco Chanel's rise to the top of the fashion world.
---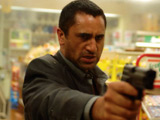 Crossing Over
(18)
Director: Wayne Kramer
Screenwriters: Wayne Kramer
Starring: Harrison Ford, Ray Liotta, Ashley Judd
Running time: 113 mins
Summary: A multi-stranded drama about immigrants trying to achive legal status in Los Angeles.
---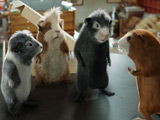 G-Force
(PG)
Director: Hoyt Yeatman
Screenwriters: Cormac Wibberley, Marianne Wibberley, Ted Elliott, Terry Rossio, Tim Firth
Starring: Zach Galifianakis, Nicolas Cage, Bill Nighy
(interview)
Running time: 88 mins
Summary: Trained guinea pigs are sent to stop a billionaire from taking over the world.
---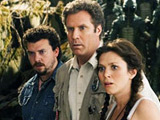 Land Of The Lost
(12A)
(trailer)
Director: Brad Silberling
Screenwriters: Chris Henchy, Dennis McNicholas
Starring: Will Ferrell, Anna Friel
Running time: 101 mins
Summary: A big screen comedy remake of the hit '70s adventure TV show.
---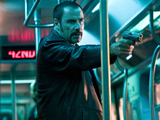 The Taking Of Pelham 123
(15)
Director: Tony Scott
Screenwriters: Brian Helgeland
Starring: John Travolta, Denzel Washington
Running time: 106 mins
Summary: A dispatcher takes on armed men who hijacks a New York subway train.