Movies Release Diary
April 16, 2010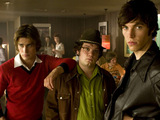 Cemetery Junction
(15)
(trailer)
Director: Ricky Gervais, Stephen Merchant
Screenwriters: Ricky Gervais, Stephen Merchant
Starring: Christian Cooke
(interview)
, Ralph Fiennes
Running time: 94 mins
Summary: A '70s-set comedy-drama about workers at insurance firm the Prudential.
---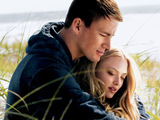 Dear John
(12A)
(trailer)
Director: Lasse Hallström
Screenwriters: Jamie Linden
Starring: Channing Tatum, Amanda Seyfried
(interview)
Running time: 108 mins
Summary: A solider falls for a college student while he's home on leave.
---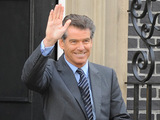 The Ghost
(15)
(trailer)
Director: Roman Polanski
Screenwriters: Robert Harris, Roman Polanski
Starring: Pierce Brosnan, Ewan McGregor
Running time: 127 mins
Summary: A former-PM's ghostwriter uncovers a conspiracy.
---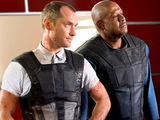 Repo Men
(18)
(trailer)
Director: Miguel Sapochnik
Screenwriters: Eric Garcia, Garrett Lerner
Starring: Jude Law, Forest Whitaker
Running time: 111 mins
Summary: A pair of mercenaries reclaim artificial organs.