14
Movies Feature
What do The Goonies look like now? Sean Astin, Josh Brolin, Corey Feldman
The Goonies
director Richard Donner has delivered the news we've been anticipating for almost three decades -
a sequel toThe Goonies
is in the works.
And Donner has also revealed that all of the original cast from the cult 1985 movie will "hopefully" be reprising their roles. Relieve your childhood by taking a fond look back at the young stars from the adventure movie - and find out what they have gone on to do since below:
Sean Astin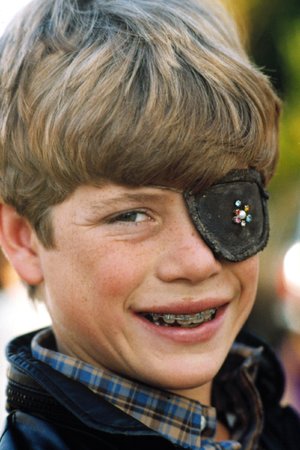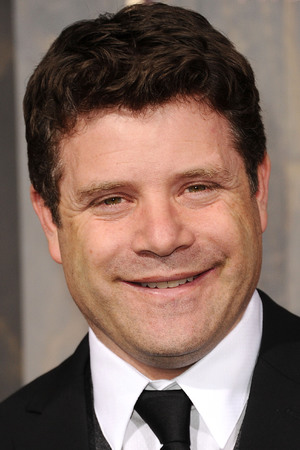 Sean Astin played the slightly dorky yet bright, braces-clad Mikey - who attempts to leads his fellow adventurers to One-Eyed Willy's hidden fortune upon his discovery of an old treasure map.
The 43-year-old actor has continued to enjoy movie success with his role as Samwise Gamgee in
The Lord of the Rings
trilogy.
Astin also played Lynn McGill in hit Fox TV series
24
, provides the voice of Raphael in Nickelodeon's TV version of
Teenage Mutant Ninja Turtles
(2012), and was recently cast in
Guillermo del Toro's upcoming vampire TV series
The Strain
.
Josh Brolin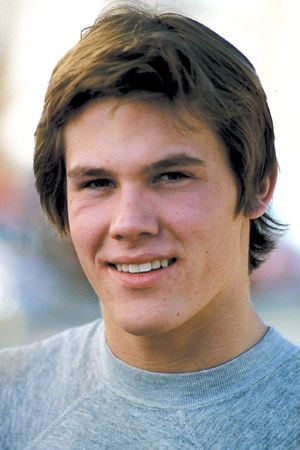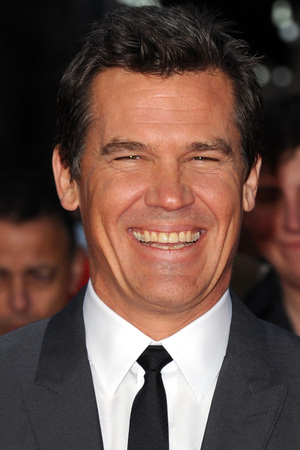 Josh Brolin starred as Mickey's buff older brother Brand, who spends his time either pumping iron or relentlessly picking on his younger sibling.
The Hollywood actor has enjoyed a long and successful career since, starring in Woody Allen's
Melinda and Melinda
in 2004, and as the lead in the Coen brother's Oscar-winning
No Country for Old Men
in 2007.
He's also appeared in Ridley Scott's
American Gangster
alongside Denzel Washington and Russell Crowe (2007), as George W. Bush in Oliver Stone's
W.
in 2008, and Dan White in Gus Van Sant's Oscar-winning
Milk
.
In 2010, Brolin also worked with the Coen brothers again in their Oscar-winning western
True Grit>
. He's currently starring opposite Kate Winslet in
Jason Reitman's Labour Day
, and is set to appear in
Robert Rodriguez and Frank Miller's Sin City: A Dame to Kill For
.
Jeff Cohen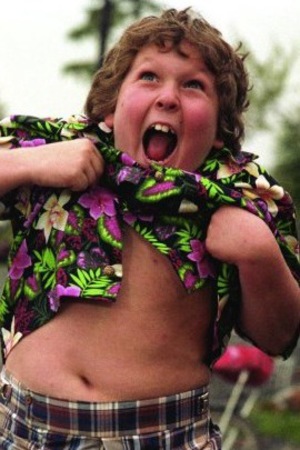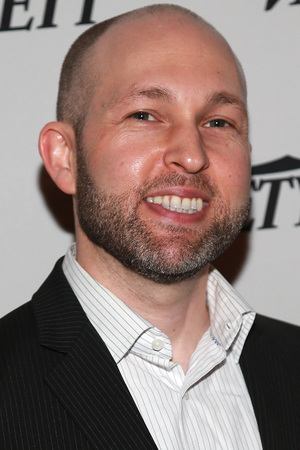 Jeff Cohen starred as the gullible, yet loveable Chunk, famous for his mesmerising truffle shuffle dance and ear-rupturing scream in the movie.
The star went on to play bit parts in various US TV series such as Michael J Fox's
Family Ties
, and starred in Disney TV movie
Perfect Harmony
in 1991.
Cohen gave up acting to become an entertainment lawyer at his co-founded practice Cohen & Gardner, LLP in Los Angeles. He also contributes legal and political content to
The Huffington Post
and
CNBC
.
Corey Feldman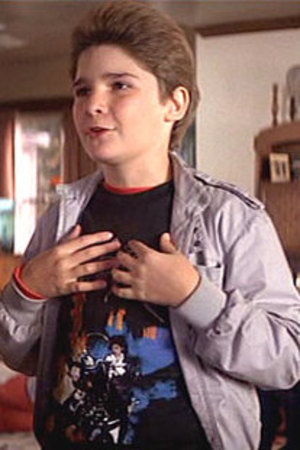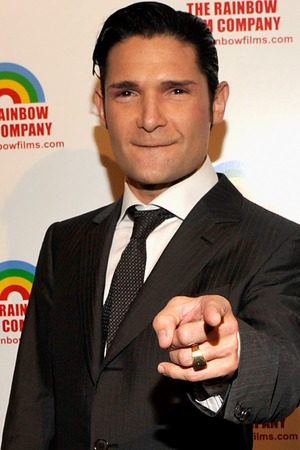 Corey Feldman
played
Purple Rain
t-shirt wearing, wisecracking and apparent Spanish-speaking Clark 'Mouth' Devereaux.
The
Gremlins
actor went on to star in other cult '80s movies including Stephen King's
Stand By Me
, Joel Schumacher's
The Lost Boys
(1987), and Joe Dante's
The 'Burbs
(1989) with Tom Hanks and Bruce Dern.
He provided the voice of Donatello in the
Teenage Mutant Ninja Turtles
movie (1990), and played Vic in TV comedy
Dweebs
(1995).
The star took part in ITV's
Dancing on Ice
in 2012, and recently
donned a dodgy disguise
at the premiere of
The Ganzfeld Haunting
in LA, where he interviewed the film's stars for internet-based television channel FIlmOn.TV.
Kerri Green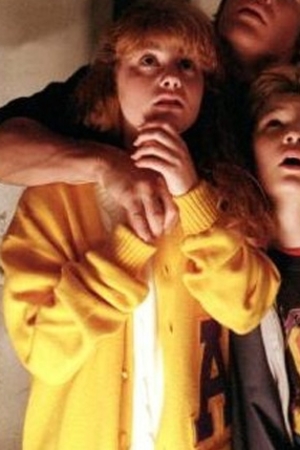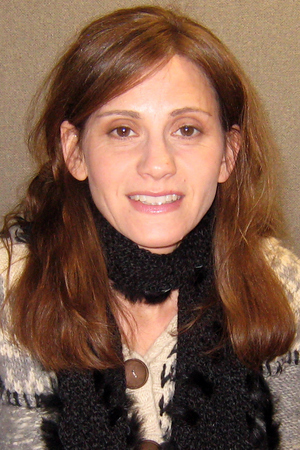 Kerri Green played Andy Carmichael, a pretty cheerleader and object of both Brand and Mikey's obvious (and hormonal) desire.
The actress went on to star in John Candy's
Summer Rental
(1985), and played Charlie Sheen's troubled daughter in
Three for the Road
(1987).
Green most recently appeared in 2012's drama
Complacent
, directed by Steven R Monroe.
Martha Plimpton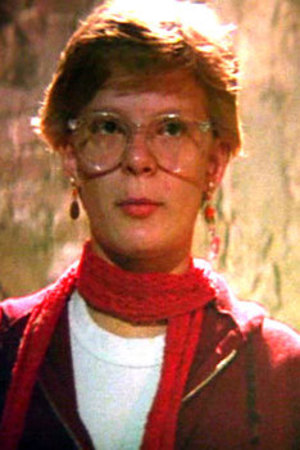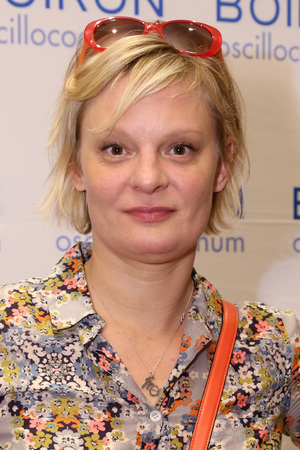 Martha Plimpton played no-nonsense Stef, who developed a very soft spot for Corey Feldman's 'Mouth'.
She went on to appear in Sidney Lumet's
Running on Empty
with River Phoenix (1988), Ron Howard's
Parenthood
(1989),
Beautiful Girls
with Natalie Portman and Matt Dillon (1996) and
200 Cigarettes
with Ben and Casey Affleck in 1999.
Plimpton also played Patti Nyholm in hit legal drama
The Good Wife
between 2009 and 2013 - a role which saw her win her first Primetime Emmy - and also stars as Virginia Chance in comedy TV series
Raising Hope
, which was
recently cancelled by Fox
after four seasons.
Jonathan Ke Quan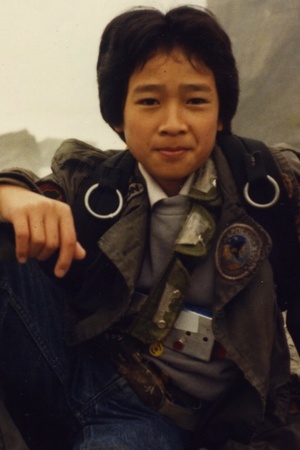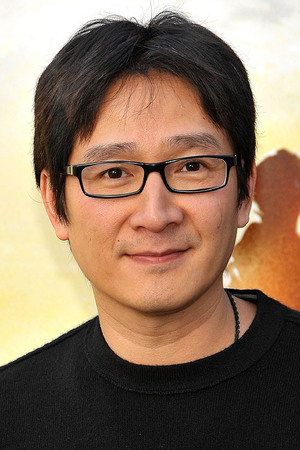 Jonathan Ke Quan played inventive James Bond fan Data, who wouldn't leave the house unless he was strapped with his collection of impressive (and not so impressive) gadgets.
Ke Quan made his debut movie role as Short Round in Spielberg's
Indiana Jones and the Temple of Doom
in 1984, one year prior to
The Goonies
. He went on to star in
Together We Stand
between 1986 and 1987, and played Jasper Kwong in school comedy show
Head of the Class
.
He also starred in
Encino Man
alongside Brendan Fraser in 1992, and later worked as a stunt rigger and fight choreographer on the first
X-Men
movie.