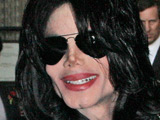 Michael Jackson's mother Katherine is reportedly working on a film that will showcase the late singer's life.
According to
TMZ
, Katherine has given a selection of videos to producer Howard Mann so that he can turn the footage into a movie.
It is thought that Mann paid an eight-figure sum to obtain the videos.
Katherine apparently intends to release a series of films based on the
Thriller
star's life.