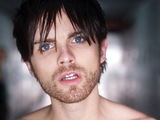 Film4 FrightFest
organiser Alan Jones has blasted director
Gregg Araki
for withdrawing his movie
Kaboom
from the festival.
Araki's apocalyptic teen drama, which screened at Cannes earlier this year, was confirmed for the 2010 horror event last month. However, in a posting on the FrightFest website, Jones said that the US filmmaker chose to pull
Kaboom
from screening because he didn't want to show it to "a bunch of geeks".
Jones wrote: "Can you imagine our surprise then when we were told that Araki wanted
Kaboom
pulled from our lineup because he didn't want it being seen by a 'bunch of geeks', his alleged words.
"The first thought that crossed our minds was, how come he's taken this long to tell us when we've been publicising the programme for a month now and every major website has carried the news. The second thought was what sort of film does he think he's actually made. The third was so much for the pleas of tolerance and acceptance he advocates in his movies. The fourth was, Wow has he got the FrightFest audience wrong. The fifth was, F**k him, we don't need his movie if that's his blinkered attitude."
Brett Anstey's
Damned By Dawn
will replace
Kaboom
at the festival, which runs from August 26 to 30 and is showing movies such as
I Spit On Your Grave
,
Serbian Film
,
Hatchet II
and
The Last Exorcism
.