0
Movies News
Malcolm McDowell to give Cannes masterclass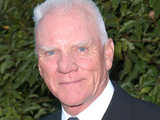 Malcolm McDowell
has been confirmed for a Cannes masterclass at this year's festival.
The actor will give the talk on Friday, May 20 at a class moderated by Stanley Kubrick expert Michael Ciment.
Following the masterclass, there will be a premiere of Antoine de Gaudemar and Michel Ciment's
Once Upon a Time... Clockwork Orange
.
The previous day, McDowell will also attend the screening of a restored print of Kubrick's
A Clockwork Orange
to mark its 40th anniversary and upcoming Blu-ray release. Kubrick's collaborator Jan Harlan and widow Christiane will also be present at the screening.
A Clockwork Orange
is presented at Cannes as part of the Cannes Classics selection. The selection was founded in 2004 to allow the festival to showcase heritage cinema, rediscovered films, restored prints and theatrical, television or DVD releases of past work.
The main selection of this year's festival includes
Terence Malick's Tree Of Life and Pirates of the Caribbean: On Stranger Tides
.
The full list of 2011 Cannes Classics is as follows:
Films1.
A Trip to the Moon (Le Voyage dans la lune)
by Georges Méliès
2.
A Clockwork Orange
by Stanley Kubrick
3.
The Machine to Kill Bad People (La Macchina Ammazzacattivi)
by Roberto Rossellini
4.
A Bronx Tale
by Robert De Niro
5.
The Conformist (Il Conformista)
by Bernardo Bertolucci
6.
Sugar Cane Alley (Rue Cases-Négres)
by Euzhan Palcy
7.
Puzzle of a Downfall Child
by Jerry Schatzberg
8.
The Law of the Border (Hudutlarin Kanunu)
by Lufti O. Akad
9.
No Man's Land (Niemandsland)
by Victor Trivas
10.
The Children of Paradise (Les Enfants du paradis)
by Marcel Carné
11.
Despair
by Rainer Werner Fassbinder
12.
The Savage (Le Sauvage)
by Jean-Paul Rappeneau
13.
Chronicle of a Summer (Chronique d'un été)
by Jean Rouch and Edgar Morin
14.
The Assassin (L'Assassino)
by Elio Petri
Documentaries
The Look
by Angelica Maccarone
Corman's World: Exploits Of A Hollywood Rebel
by Alex Stapleton
Belmondo ... Itineraire
by Vincent Perrot and Jeff Domenech
Kurosawa's Way (Kurosawa, la Voie)
by Catherine Cadou
Once Upon a Time ... A Clockwork Orange (Il était une fois… Orange mécanique)
by Antoine de Gaudemar and Michel Ciment
> Cannes 2011: Our top ten festival picks