0
Movies News
Joel Edgerton 'signs up for The Great Gatsby'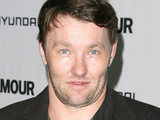 Joel Edgerton
has signed up for a key role in Baz Luhrmann's forthcoming adaptation of
The Great Gatsby
.
According to
The Hollywood Reporter
, both Edgerton and
Clash of the Titans
actor Luke Evans read for the role, but the
Animal Kingdom
star ultimately won the part.
The 36-year-old will reportedly play the major part of athlete Tom Buchanan, ending
speculation that Ben Affleck was close to securing the role
.
Carey Mulligan has already been cast as Buchanan's wife Daisy
, while
Isla Fisher was reported to be in talks for the role of his lover Myrtle Wilson last month
.
Leonardo Di Caprio, who last collaborated with Luhrmann on 1995's
Romeo + Juliet
, is
tipped to star as protagonist Jay Gatsby
. The role of Gatsby's friend Nick Carraway, who narrates the F. Scott Fitzgerald novel, is thought to have gone to Tobey Maguire.
Principal photography is due to start in Sydney this August
.
The Great Gatsby is available on

Watch now