8
Movies News
Ricky Gervais jokingly labels Colin Firth 'racist' at 2012 Golden Globes - video
Ricky Gervais
has joked that Colin Firth is a racist at the 2012 Golden Globe Awards.
The comedian revealed that he doesn't understand why women are attracted to the
Oscar-winning
King's Speech
star and tried to convince the audience that Firth is "evil".
"What you don't know about him is he's very racist. Very, I mean, really nasty stuff." Gervais said. "I've also seen him punch a little blind kitten.
"Please welcome the evil Colin Firth!"
> Ricky Gervais mocks Kim Kardashian, Eddie Murphy at 2012 Golden Globes
As Firth took to the stage to present the award for 'Best Actress in a Motion Picture (Drama)', he noted that he had seen "some very angry religious people outside with big placards threatening us all with brimstone and pestilence and perdition for our sins".
"What they don't realise is - we have Ricky," he added.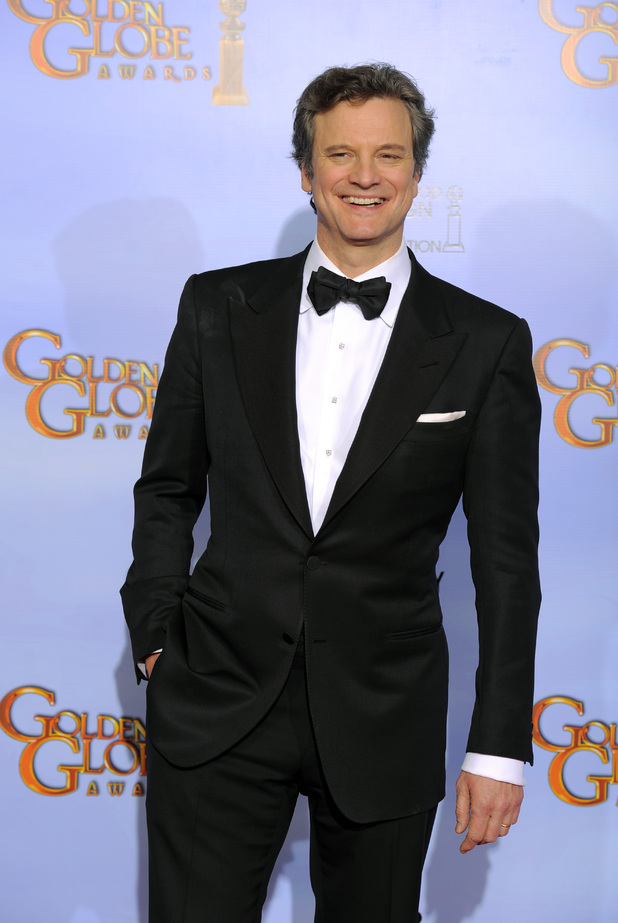 Firth was recently
voted the best actor of 2011
in
Digital Spy
's end of year reader poll.
The actor previously insisted that winning a 'Best Actor' Academy Award for
The King's Speech
has not changed his life
.
More from the Golden Globes 2012:> Meryl Streep thanks 'the people of England' for Golden Globe> Michelle Williams thanks her daughter at 2012 Golden Globes> Madonna speechless after 'Best Original Song' win at Golden Globes> Peter Dinklage at Golden Globes: 'Our mums keep us humble'
> Golden Globes 2012: TV winners in full
> Golden Globes 2012: Movie winners in full
Browse a gallery of red carpet arrivals below: