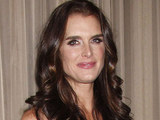 Indiana Evans
has revealed that she is scared about playing the lead role in the upcoming remake of
The Blue Lagoon
.
The 21-year-old Australian actress, who is best known for playing Matilda Hunter in
Home and Away
, said that she feels a lot of "pressure"
accepting a role
that was made famous by Brooke Shields in the 1980s.
Evans told
The Sunday Telegraph
: "It is so exciting and the role did such great things for Brooke Shields, but it's also nerve-racking.
"When you do a remake, there's a lot of pressure because people always love the original. I watched it and Brooke is devastatingly beautiful, so that adds even more pressure. I'm a bit nervous."
Evans also revealed that it is "really nice" to get a big role after months of auditions in LA, saying: "I have always been ambitious about getting a US role, and if ever there is some frustration, it is still encouraging to get close to big roles because it implies there is somewhere to go.
"If I was getting nowhere with it, I think I would get more frustrated and wonder why I was doing this. This is certainly a step forward."
Current
Home and Away
cast member Brenton Thwaites has been cast as the male lead in
The Blue Lagoon
, a part originally played by Christopher Atkins. Evans said that although she hasn't met Thwaites yet, she is looking forward to spending time on set with a fellow Australian.
"We can be homesick together," she said. "There will be lots of Skype-ing with the family."
Filming on
The Blue Lagoon
is scheduled to start in Los Angeles and Puerto Rico later this month.
> 'Home and Away' hospital shocks - Spoiler Pictures
> 'Home and Away' proposal, exit and violence - Spoiler Pictures
Watch the full trailer for 1980's
The Blue Lagoon
below: